Looking to boost your business and make a lasting impression online? By investing in an expert web design service, you'll be able to grow your business and highlight your products, services, and those intangible things that make your business unique.
Showcase Your Brand with Robust Web Design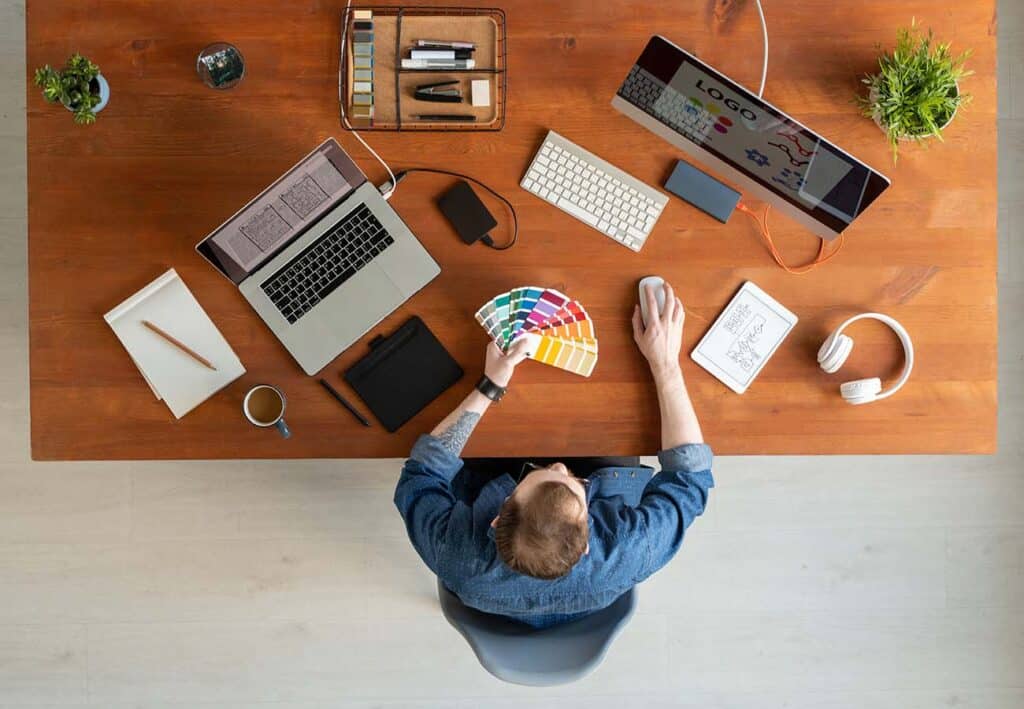 In today's digital landscape, website design plays a crucial role in establishing credibility and trust with potential customers. It's more than just about aesthetics; it's about showcasing your brand in the most impactful way. But isn't all web design more or less the same?
We would argue, no.
Reasons why you need a web design company right now
As a business, partnering with the right website design agency that understands the best practices of website design and can deliver high-quality, seo optimized content is a must.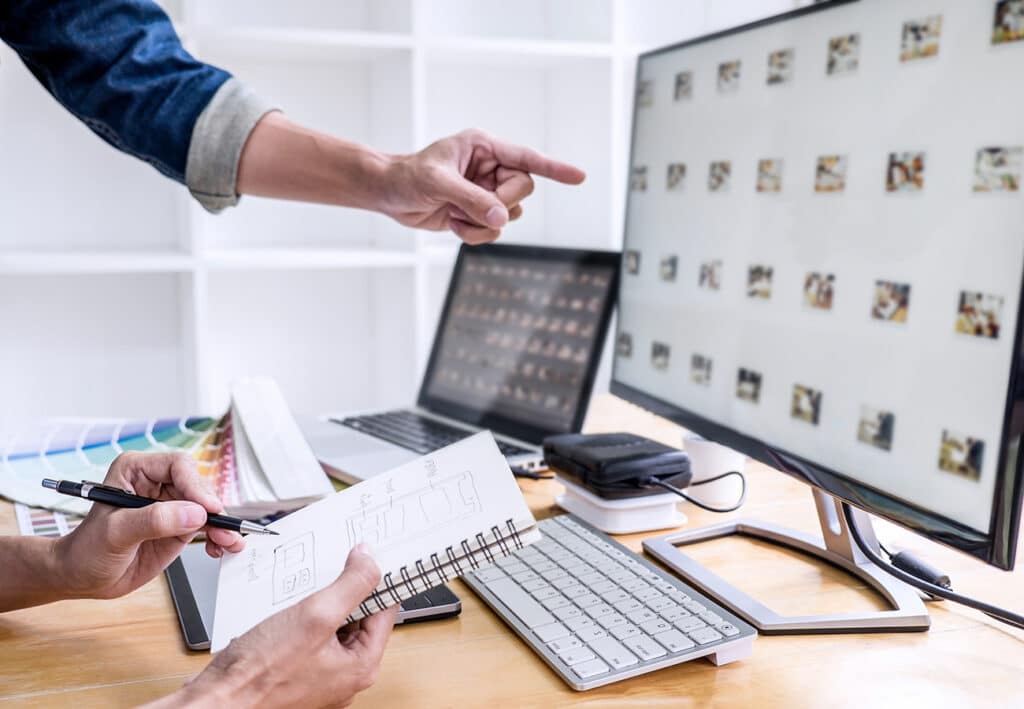 With the right website design services, you can create a visually stunning and user-friendly website that captivates your target audience. Search engine optimization (SEO), content marketing and digital marketing services maximize your online presence and reach a wider audience. By using responsive design and incorporating custom features, a web design company can create a website that not only attracts visitors but also converts them into customers.
Stay ahead of the game and boost your business with expert web design services.
Importance of SEO in Web Design
When it comes to websites, integrating SEO strategies is hugely important.
Expert web designers from a reliable web design company understand the significance of optimizing your website's structure, content, and meta tags to improve its search engine rankings. For instance, research shows that the first position on Google search results receives around 32.5% of the clicks.
Enhancing Google Ranking with Web Design
What's essential for boosting your Google ranking and increasing your online visibility?
A well designed and optimized website, that's what. A mobile-friendly and fast-loading website with user-friendly navigation can greatly improve your chances of appearing on the first page of search engine results.
By investing in professional web design services, you can optimize your website for search engines without compromising on appearance or content. An expert web designer understands the importance of responsive design, and has the chops to incorporate effective SEO techniques directly into that design.
The Impact of Blog Functionality and Layout on Web Design
Blogs are such an underrated and under utilized feature. Not only does it allow you to speak to your customers directly and foster meaningful connections, but an active blog drives user engagement- partially just by showing that someone is paying attention- and the SEO potential is off the charts.
The easier it is to read and navigate, and the quality of your content, play a huge role in how long customers stay on and engaged with your website.
Fresh, regular and relevant content also improves search engine rankings: further SEO boosts can be found just by sticking to a regular update schedule and continuing to post high quality content. Partnering with the right web design company ensures optimized layouts and designs, masterful keyword use and regular, top-notch content updates.
Choosing the Right CMS for Your Web Design
A CMS, or Content Management System, is software that allows you to easily manage and update your website content.
With the increasing number of small businesses using CMS platforms, there are a few things to keep in mind when making a selection. User friendliness is at the top (please don't let yourself become tied to your web designer every time you need to post a content update), but keep good security and what kind of addons and plugins are available in mind as well.
The Power of WordPress in Web Design
WordPress is an incredibly popular and influential CMS, and our personal favorite here at CodeDesign.
WordPress offers a wealth of customizable features, a user-friendly interface, an entire ecosystem of plugins and extensions, and the flexibility and scalability growing businesses need. From blogging platforms to e-commerce websites, partnering with an agency that specializes in WordPress offers an unmatched foundation for website development and content creation.
Responsive Website Design Expands Business Reach
By creating a responsive and user-friendly design, they ensure a seamless user experience across different devices. Along with optimizing for fast loading times and user-friendly navigation, they enhance your website's overall usability and search engine rankings.
Responsive design is crucial for websites today. With more people using mobile devices, neglecting it can lead to frustrated mobile users essentially shut out by websites designed for much larger or differently proportioned screens. These high bounce rates and missed opportunities represent real revenue left on the table.
Maximizing ROI through Effective Web Design
Maximizing your return on investment (ROI) should be a top priority. A professionally designed website goes beyond just aesthetics; it has the power to attract more visitors and potential customers, ultimately leading to increased sales and revenue. By focusing on creating a positive user experience and optimizing your site for search engines, you can enhance your brand image, credibility, and ultimately, your ROI.
This means implementing strategies such as keyword optimization, meta tags, and proper URL structures to drive organic traffic and increase conversions. Ensuring your website is responsive and mobile-friendly is also essential, as more and more users are accessing the internet through their smartphones and tablets.
Incorporating Ecommerce Features in Web Design
Integrating ecommerce into a small business website offers numerous benefits. Firstly, it expands the business's customer reach by allowing online sales, enabling them to tap into a global market. It also enhances customer convenience by enabling 24/7 purchasing from anywhere. You can effortlessly develop product catalogs, shopping carts, secure payment gateways, and inventory management systems. Ecommerce integration streamlines inventory management, automates order processing, and reduces operational costs.
Optimize your ecommerce website for search engines and mobile devices, maximizing user satisfaction and empowering your digital presence.
Grow Your Business with a Website Redesign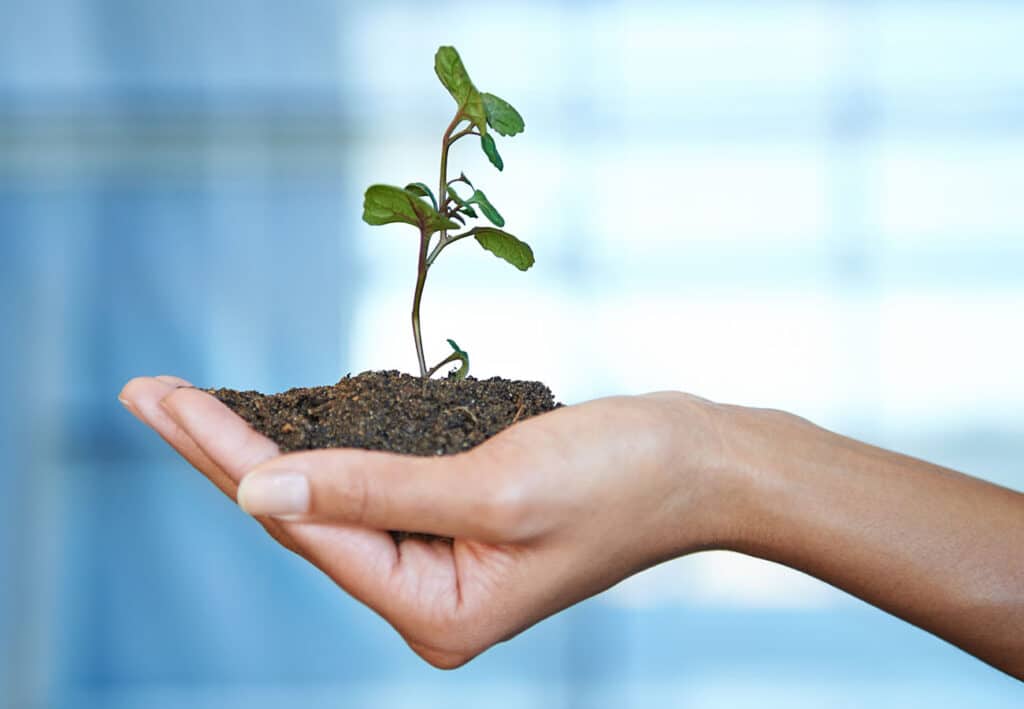 A website redesign offers an opportunity for a website owner to propel business growth. By building on the existing foundation and freshening up the digital storefront, a redesign can revitalize the user experience, attract new visitors, and re-engage existing customers.
Enhancing aesthetics, improving navigation, and optimizing for mobile responsiveness can make the website more appealing and user-friendly. Incorporating updated content and adding new features can also generate excitement and encourage conversions.
A well-executed redesign not only modernizes the website but also positions the business as forward-thinking and customer-centric, ultimately contributing to increased brand visibility, customer satisfaction, and business growth.
Decent vs Expert Web Development
The right development team will be able to help you grow your business, highlight your products and services and have the know-how to express those intangible things that make your business stand out from the crowd.
By implementing best practices in UX, SEO, and functionality with an optimized user-friendly layout, seamless navigation, and attention-grabbing graphics, your website will stand out from the competition.
Make sure it's a mobile-friendly and responsive design, and your website will be gorgeously displayed and easy to navigate across all mobile and desktop devices.
Web Design Agency Process
The web design process begins with initial meetings to understand client goals and target audience. Market research and competitor analysis guide the planning phase, resulting in a site map and wireframes. The design phase converts approved designs into functional websites, followed by development and content creation. After thorough testing, the website is launched with analytics set up. Ongoing support includes training, technical assistance, and monitoring performance and security for updates and improvements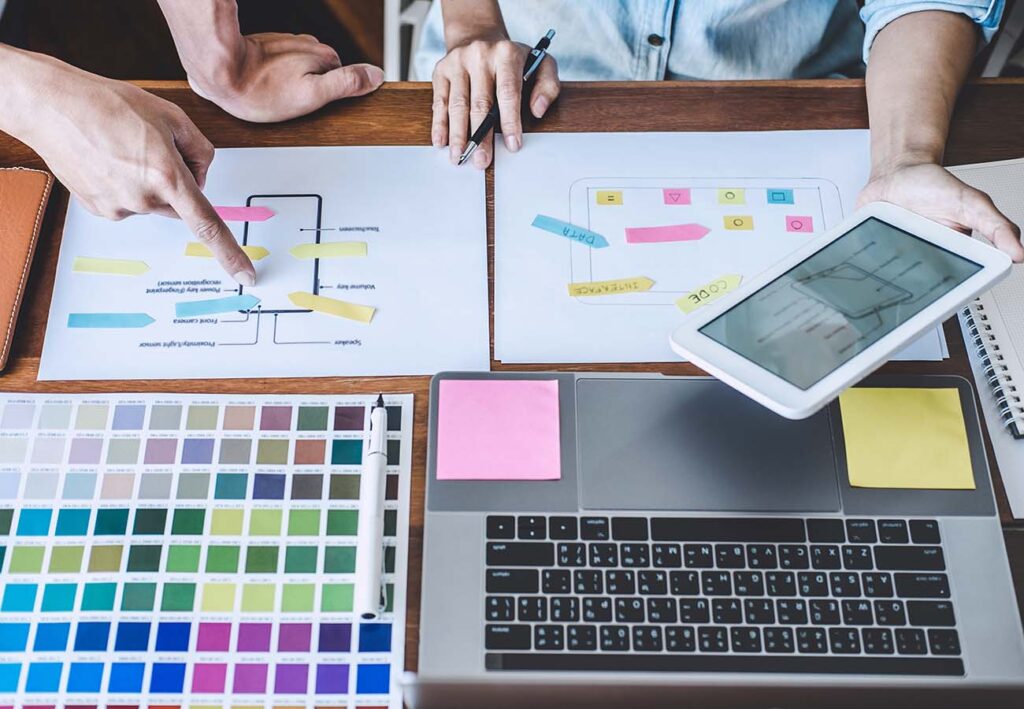 Discovery Phase:
Conduct initial meetings with the client to understand their goals, target audience, and desired features.
Perform market research and competitor analysis.
Create a project timeline and define deliverables.
Planning Phase:
Develop a site map and define the website's structure and navigation.
Create wireframes or mockups to visualize the layout and design.
Collaborate with the client to finalize the design direction.
Design Phase:
Create the visual design elements, including color schemes, typography, and imagery.
Convert the approved design into a functional website using HTML, CSS, and other necessary technologies.
Optimize the design for responsiveness and mobile devices.
Development Phase:
Implement interactive features, such as forms, shopping carts, or user registration.
Integrate any requested third-party systems or APIs.
Perform rigorous testing for functionality, usability, and cross-browser compatibility.
Content Creation:
Gather and create relevant content, including text, images, videos, and other media.
Optimize content for search engines and ensure it aligns with the overall design.
Launch:
Deploy the website on the client's chosen hosting platform.
Set up website analytics and tracking tools.
Perform final checks to ensure everything is functioning correctly.
Ongoing Support:
Provide training to the client on how to update and maintain the website.
Offer technical support for any issues or updates that arise.
Monitor website performance, security, and make necessary updates or improvements.
Web Design Pricing: What to Expect
Pricing can vary significantly based on various factors. These include
the complexity of the project
the number of pages required
any additional features you might need.
Offshore agencies, such as those in India, Latin America, or Eastern Europe, generally charge between $45 and $70 per hour based on their reputation and skill level. Meanwhile, US-based web design companies often fall within the range of $150 to $300 per hour.
Prices for custom website designs can span anywhere from $1000 to $100,000, depending on specific requirements. It's important to compare quotes from multiple web design agencies to find one that aligns with your budget and offers good value for money.
At CodeDesign, we offer extremely competitive pricing with our web design packages ranging from $2500 and $5000 which include expert seo services and mobile optimization, dedicated support, digital marketing and more.
The Benefits of a Full-Service Web Design Agency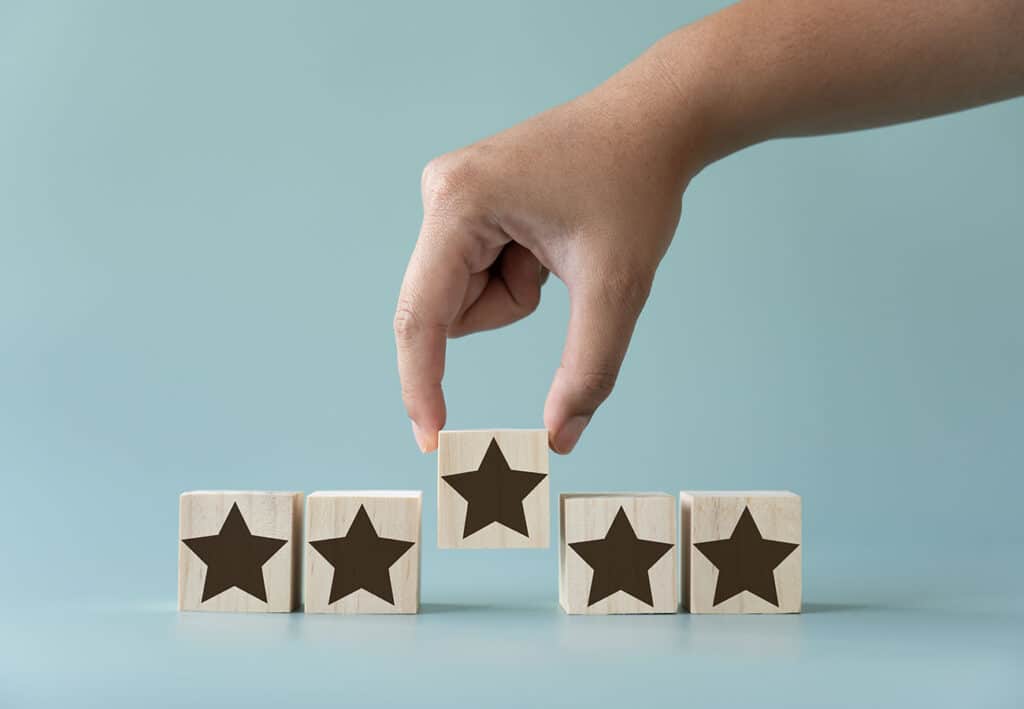 From their team of experts specializing in graphic design, coding, and content creation to the continuing education it takes to stay up to date with the latest trends and technologies, full service web design agencies ensure that your website is not only visually appealing but also highly functional.
These agencies, armed with their skills in website design, web development, website hosting, content and digital marketing, SEO, site maintenance and more, offer a range of benefits to businesses. By working with a full-service web design agency, you can streamline your website development process, saving valuable time and resources while ensuring that your website delivers a seamless user experience.
A Few of Our Latest Web Design Projects
McMinnville Real Estate
Whether you're buying, selling or flipping a home, the folks at McMinnville Real Estate are here to help you achieve your goals. With over 50 years of combined real estate experience and a diverse group of professionals, McMinnville Real Estate's multifaceted team offers clients a wealth of knowledge and expertise to help them navigate the ever-changing world of realty.
Portfolio Images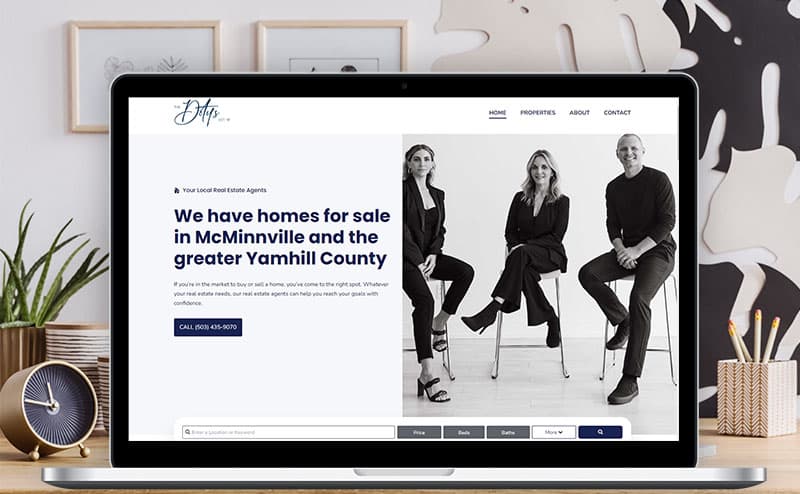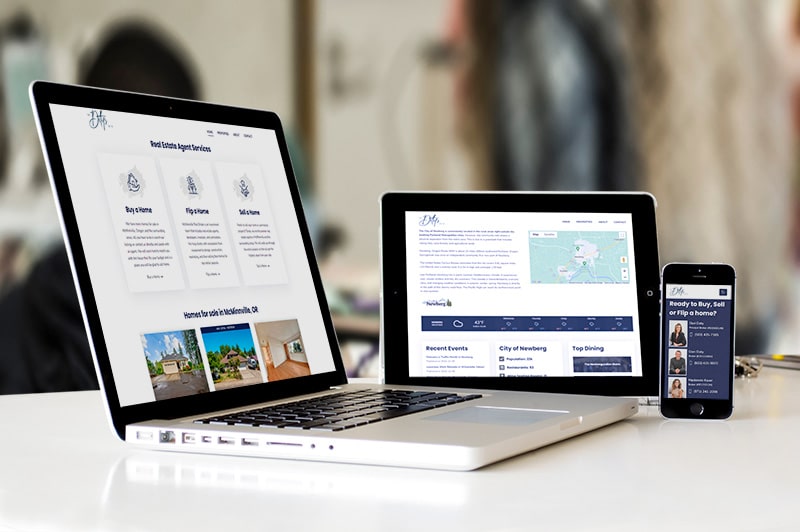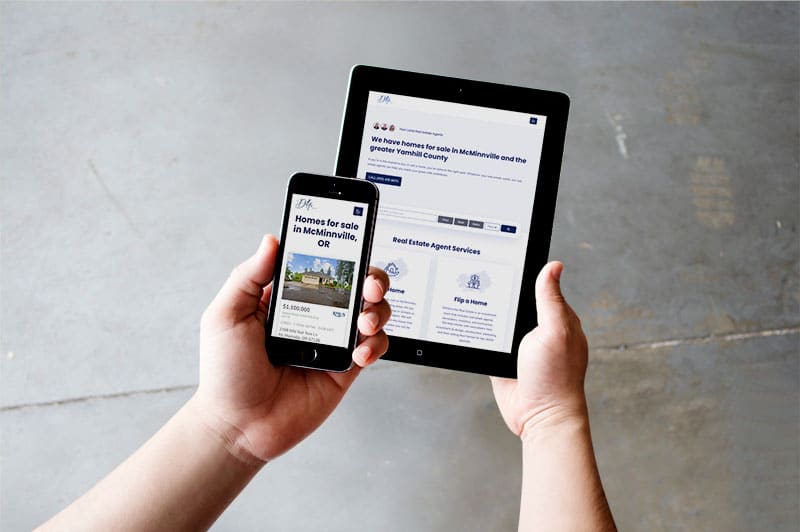 Key Features
API Integration
Custom Feature
Geo Targeting
Mobile Responsive
WordPress
What Our Clients are Saying

Ken Pratt Books
Ken Pratt is an inspirational faith-based author of novels and children's stories. His unique Christian-centric Matt Banister Series is the #1 Western Best Seller on Amazon. Ken wanted a site that was more modern, mobile-friendly, and easy to update, with a focus on driving leads directly to his sales channels on Amazon.
Portfolio Images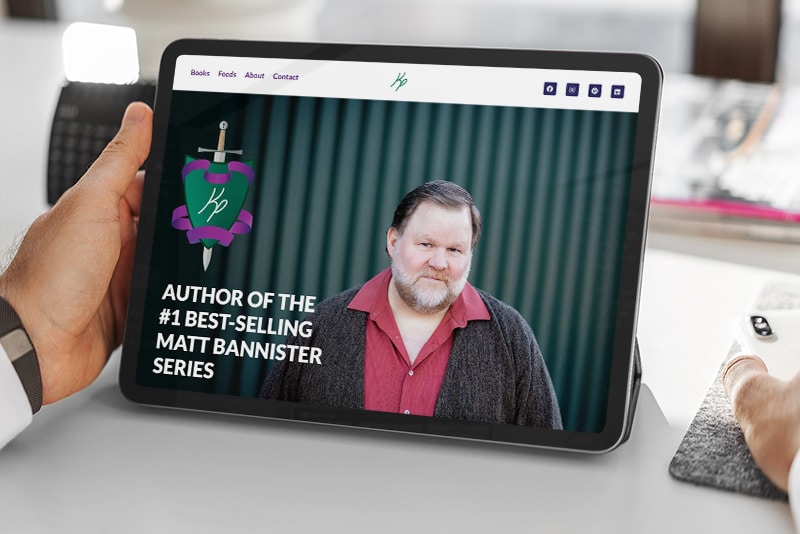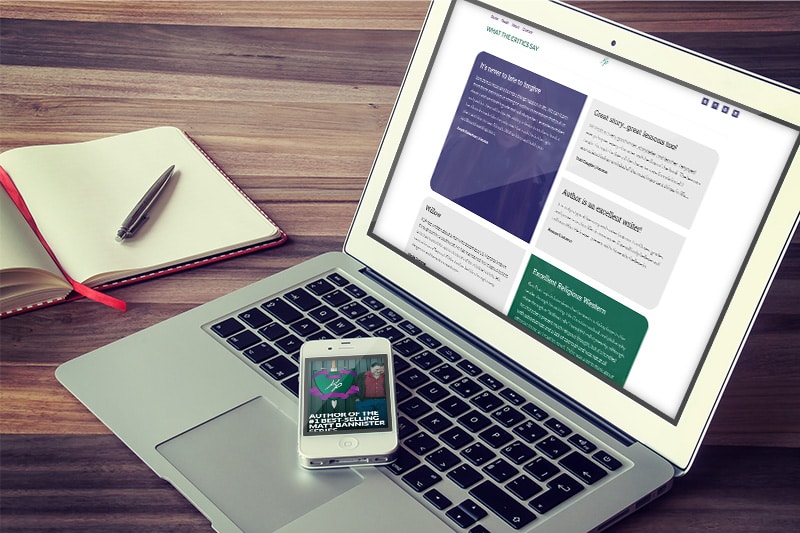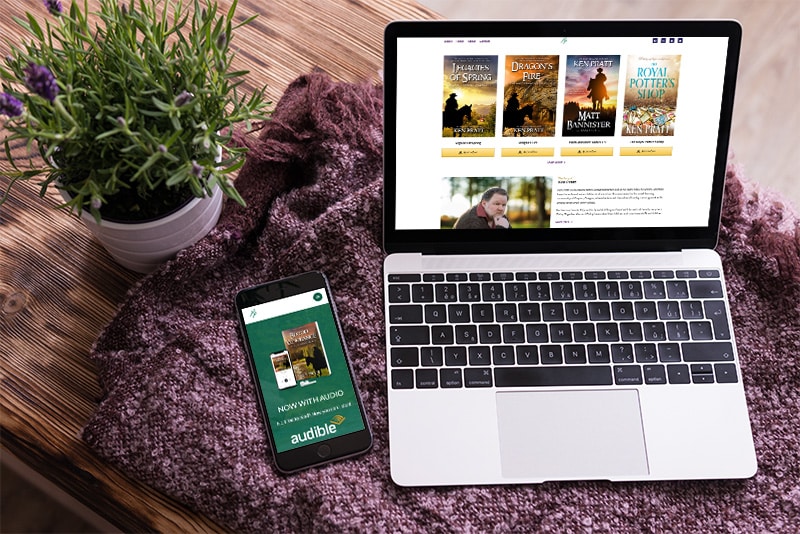 Key Features
Analytics
Mobile Responsive
WordPress
What Our Clients are Saying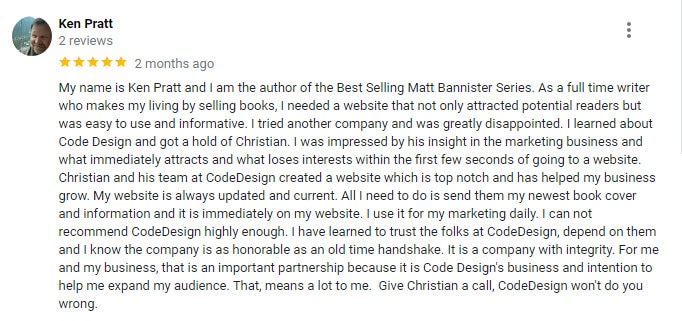 Provoking Hope
Provoking Hope is a charitable organization that provides addiction and recovery wrap-around services and resources in the form recovery peer mentoring, support groups, parenting and sober living housing. Provoking Hope is local to our business and not only did we partner with them to create their fun and bright little site, we also do pro-bono work for them on a regular basis. The site has a custom calendar integration and all events that appear on the site calendar are managed and controlled by a Provoking Hope admin via a company office 365 calendar.
Portfolio Images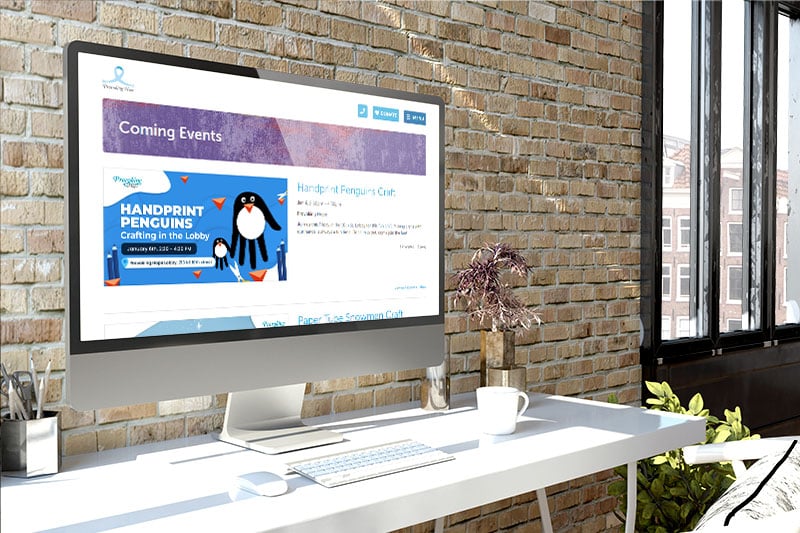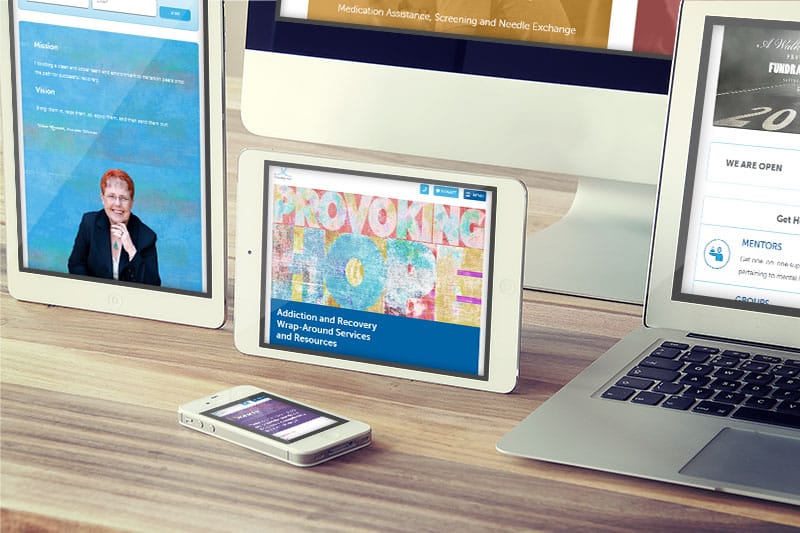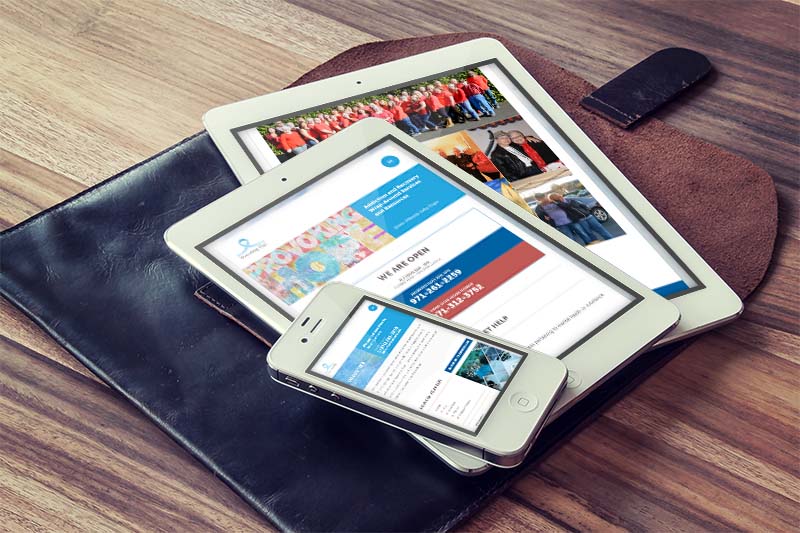 Key Features
HTML 5 Video
Mobile Responsive
WordPress
What Our Clients are Saying

Transform Your Business with Expert Web Design Services
Find the right local web design services for your project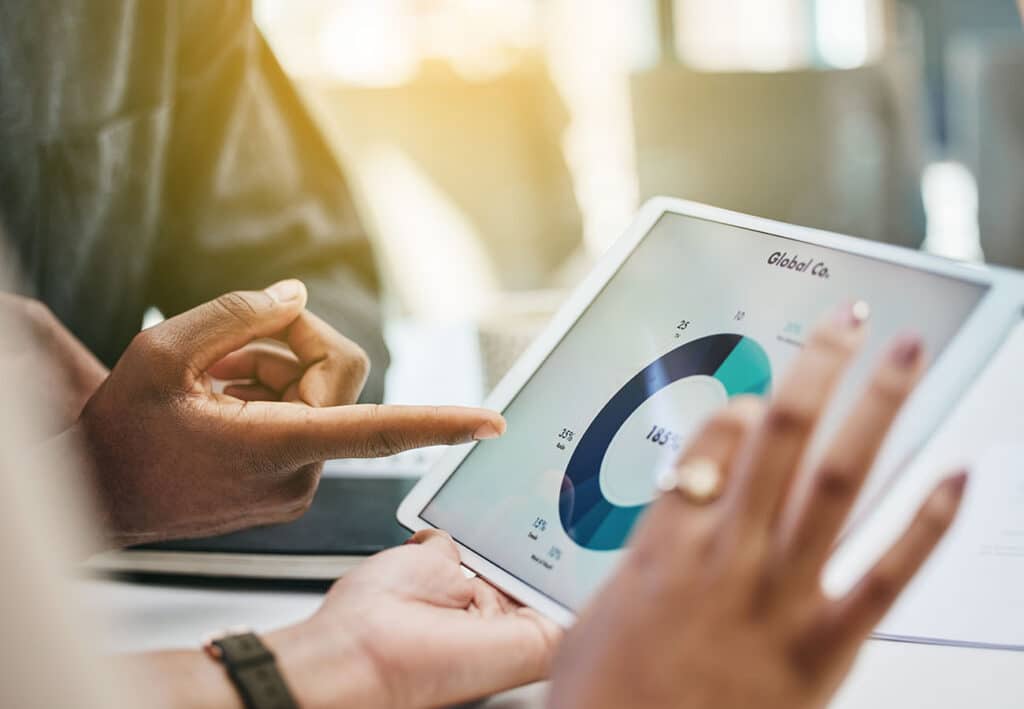 Start by clearly identifying your specific web design needs, whether it's revamping, creating, or enhancing your website.
The right design agency for you is the one that specializes in your type of business. Review their portfolios and client testimonials, and find someone who has a proven track record of giving businesses like yours the competitive edge.
Make sure you're evaluating their responces, communication style and wait time between responses. Look for responsiveness and availability to ensure smooth communication and quick problem resolution. Take any questions that come up with you to a face-to-face interview.
A few more things to ask about:
User experience (UX) is a huge part of web design.Make sure their portfolios include examples.
Do they offer responsive web design? A focus on responsive design ensures that your website functions seamlessly across all devices and browsers.
Expertise in search engine optimization (SEO) is important. An agency that knows how to use SEO best practices will improve your website's visibility and search engine rankings, drive organic traffic and boost your online presence.
Social media and other online channels are another huge marketing opportunity. Make sure that your agency has the digital marketing and SEO chops to show your business to the people who need to find it.
Make sure you're scheduling face to face consultations, at least through a zoom call if not in person. Bring any questions you have from their pricing and services info and pay attention to how well or poorly they communicate.
What Makes CodeDesign Different?
We specialize in the design and development of custom WordPress websites for small and service businesses in our community. As a small company ourselves, we take pride in helping our clients grow, digitize their content, improve conversion rate and establish a strong presence in the online marketplace.
Beautiful Design
We take a lot of pride in the work we produce. Our designs are sleek, modern and clean with user interfaces that are as easy to navigate as they are attractive.
Lead Generating
Great design is a fantastic start, but not especially helpful if it doesn't attract a customer base. We work with our clients to provide beautiful, functional designs guaranteed to turn more visitors into paying customers.
Easy to Find
Imagine a beautiful, fantastically functional website that perfectly represents your business to the world. It's everything you need… or is it? Just one question: how do people find it? The best quality design in the world doesn't matter if you're advertising to empty seats. At CodeDesign, all our websites are highly optimized to be easily found by Google and other search engines, letting you be seen by the people who need what you have to offer.
We Really Care
As corny as it sounds, we really do! CodeDesign is a small design firm in the heart of Yamhill County who understands that our customers are also our community members, friends and family. We take pride in providing quality work, personal attention, and care for each customer's individual needs.
Frequently Asked Questions
Why is it important to hire a web design agency?
There's so much more to a website design than words and pictures on a screen. Everyone has a specialty, and if yours is running your business successfully, leave the expert design to someone who's spent years developing their craft. They have the expertise to design user-friendly websites that build trust with customers, can optimize your site for search engines and enhance your online visibility.
When is the right time to hire a Web Design Agency?
The ideal time to engage a web design agency is when you need to build a new website or give your existing one a makeover. If your current site is outdated or not user-friendly, it's wise to consider professional help. A good web development company can also assist in enhancing your online presence and providing a better user experience, especially if you lack the technical know-how or time to manage it yourself.
How much does web design cost in 2023?
The cost of web design in 2023 can vary based on factors like website complexity, number of pages, and required features.
Basic informational site may range from $1,000 to $5,000, while custom websites with advanced functionalities could cost $5,000 to $100,000. For accurate pricing, consult with web design agencies or freelancers considering your specific needs. At CodeDesign, we offer extremely competitive pricing with our web design packages ranging from $2500 and $5000, which includes expert seo services and mobile optimization, dedicated support, digital marketing and more.