If you're a small business owner, you know how important it is to have an online presence. A Google My Business account, (now called a Google Business Profile or GBP) is one of the best tools in your SEO and digital marketing toolkits.
This is a free service that allows businesses to manage their online presence across various Google platforms and bolster their organic search results. Lets check out some of the fantastic benefits of a google business listing, discuss some tips, tricks and best practices for optimizing your profile, and even tackle a few burning questions.
What Is a Google Business Profile?
A Google Business Profile is a free tool allowing businesses to showcase their contact details, hours of operation, and customer reviews. By keeping the profile updated regularly, small businesses can improve their search engine rankings and attract new customers. Meanwhile, engaging with potential customers through Google Maps and other services can help increase visibility in local search results, leading to more website traffic within your service area- where it matters most.
What can it do?
A complete and accurate profile can:
Increase online visibility
Provide vital business info like location and hours
Encourage customer engagement
Publicly answer questions from customers
Offer insights into customer behavior
Showcase your products and services
Engage with potential customers
Gain credibility with customer reviews,
Access analytics and insights with Google Analytics
Boost local search rankings on Google
Increase visibility with Google Maps
Integrate seamlessly with Google Ads
With a complete Google Business Profile, customers are 2.7 times more likely to consider your business reputable. It's undoubtedly an essential tool for any small business looking to boost its online presence and attract new customers.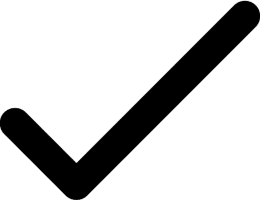 Share Accurate Business Information
Providing accurate business information is crucial for a small business to establish an online presence.
Your GBP will enable potential customers to find your business quickly through Google Search and Maps. With a Google Business Profile, you can easily share essential details like your contact information and opening hours, and keep customers updated on unexpected closures.
Furthermore, keeping this information up-to-date can help improve your local search engine rankings, ensuring that your business stands out from competitors.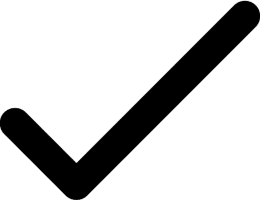 Showcase products and services
When it comes to showcasing your products and services, a Google Business Profile can be a game-changer for small businesses. While a great logo and cover photo go a long way, the ability to upload business photos, add product and service descriptions and highlight features and benefits can provide potential customers with an in-depth look at what your business has to offer. Plus, the reviews left by satisfied customers can further build trust and credibility for your brand.
Remember, the better maintained your profile is, the more new and existing customers it will drive to your business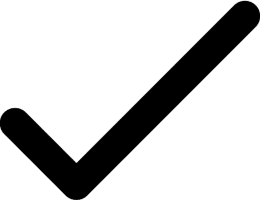 Book Appointments and Engage with Potential Customers
There are so many more benefits to a google my business listing than just customer reviews. Having a GBP will give you some great customer service tools, like up-to-the-minute updates on your hours of operation, the ability to answer questions easily and publicly, a designated place for promotions and special offers, and more.
Equally importantly, Google provides users the ability to make appointment bookings right from your business profile, removing so many extra steps in allowing a customer to move from random searcher scrolling through listings to a satisfied paying customer.
By regularly updating your profile with new content, such as photos and offers, you can keep potential customers informed and interested in your business.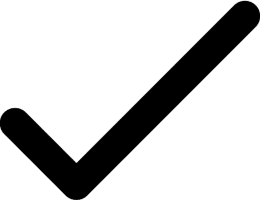 Gain Credibility with Customer Reviews
Positive customer reviews help your small business gain credibility and attract new customers.
With a Google Business Profile, customers can easily leave reviews about their user experience with your business. The data shows that responding to negative customer reviews as well as positive ones builds trust, and when customers do leave you glowing reviews, you have the ability to spotlight them. Don't discount the power of human connection.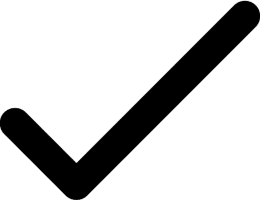 Access to Insights and Analytics
Small business owners who are looking to gain a deeper understanding of their audience would find Google Business Profile's access to insights and analytics incredibly valuable.
With analytics, businesses can learn how customers are finding and interacting with their profile on Google. Insights provide data such as the number of views, clicks, and calls, while analytics offer information on customer behavior, such as popular search terms and geographic location to prioritize local seo. Armed with this knowledge, businesses can optimize their profile and improve their online presence – a critical factor in attracting new customers and building brand awareness.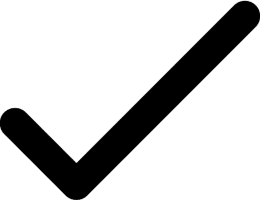 Boost Local Search Ranking on Google
Appearing higher in local search results on Google can be a game-changer for small businesses. By optimizing your Google Business Profile with accurate information and regular updates, you increase the chances of your business appearing in the "Local Pack" on Google search and Maps. The local pack or "3 pack" displays the top 3 local businesses for your search- directly above traditional text-only or links-based search results; making it one of the most valuable pieces of online real estate across the platform.
Not only does a strong Google Business Profile allow customers to easily find important info such as business hours, location, and reviews, but positive reviews can further boost your local search ranking and attract new customers.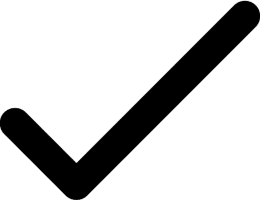 Increase Visibility with Google Maps
Being easily discoverable online is crucial for small businesses, and having a Google Business Profile can significantly improve your odds of being found.
As a businesses appearing on Google Maps, you'll help potential customers easily find your location and access other important information such as hours of operation and contact details. This increased visibility can lead to more sales, especially for local businesses who depend on foot traffic.
A strong presence on Google Maps through a well-optimized Google Business Profile is an essential tool for small businesses looking to attract new customers and grow their brand awareness.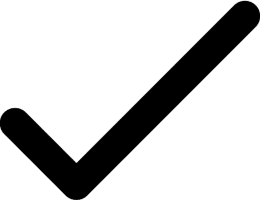 Integrate with Google Ads
Integrating your Google Business Profile with Google Ads can be a game-changer for your small business. Using data already available from your profile, you'll easily craft highly targeted ad campaigns that draw traffic and increase conversion. Harnessing this powerful combination, you can reach customers searching for businesses similar to yours in their local area.
By integrating these technologies, you can develop a full spectrum advertising strategy that optimizes online visibility while yielding clear results for your business.
Best Practices for Optimizing Your Google Business Profile
When it comes to optimizing your Google Business Profile, there are a few best practices to keep in mind.
First and foremost, make sure your business information is correct and up-to-date. This includes your address, phone number, hours of operation and any other pertinent details.
Using high-quality images to showcase your business can help you stand out from the competition.
Encouraging customers to leave reviews on your profile can also boost your search rankings and build credibility with potential customers.
Finally, regularly posting updates and offers keeps your audience engaged and informed of what's going on with your business.
By following these best practices, you can maximize the benefits of having a Google Business Profile and increase visibility for your small business.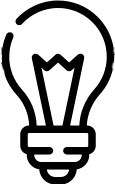 Choose the Right Business Category
Selecting the right business category on your Google Business Profile ensures that it appears in relevant searches, increasing visibility to potential clients and ultimately drawing them in as customers. Doing this properly is vital to winning over new clients. With an extensive range of categories to choose from, it's essential to select one that accurately reflects your business type and services.
Although it might be tempting to place yourself into an overarching high level category that appeals to a broader customer base, opting for more precise categories will allow your business to distinguish itself from competitors and improve local search rankings.
Reviewing and refining your business category as needed for best accuracy can keep your profile up to date and ensure its relevance for users searching for businesses like yours; By making this simple but important choice, you can take a step towards optimizing your online presence and reaping the benefits of Google My Business.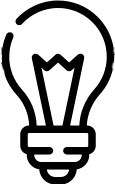 Add High-Quality Photos of Your Business
By including high quality photos of your storefront, business offerings and any special features, you can give customers a glimpse into what sets your business apart. Regularly updating those photos can help to show that your business is active and engaged with its online audience, helping improve customer sentiment and loyalty.
We can't overstate how important this is: to create a positive and professional impression of your business, use high-quality images. Captions, descriptions and alt text can further enhance the appeal of your photos and increase their search engine optimization.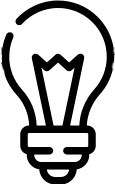 Cross Post with Social Media
Do you post photos of your business and products on Facebook or Instagram? How about a Youtube channel with footage related to your business?
Take any media you've posted elsewhere on the internet, and upload it to your business profile. There's no shame in having content on multiple apps or platforms, and using it to create google posts is a great way to centralize your content.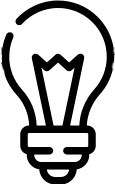 Post Regular Updates and Offers
One of the best and easiest ways to keep your Google Business Profile up to date and engaging is by regularly posting updates and offers. Posting fresh and relevant content on a regular basis can improve your visibility in search results, increase engagement with your profile, attract new customers and keep existing ones coming back for more.
Your updates can include information on new products or services you offer, any changes to your business hours or physical location, or upcoming events. Offers, such as discounts or promotions, can be another great way to incentivize customers to visit your business.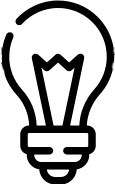 Monitor and Respond to Customer Reviews
Regularly monitoring and addressing reviews can provide valuable insights into your business's strengths and weaknesses, enabling you to make necessary changes that will improve your overall performance.
Maintaining a positive reputation is crucial for any business, and this is where monitoring and responding to customer reviews comes into play. Thanking customers for their positive reviews can encourage them to come back for more, while Responding promptly and professionally to negative reviews can turn an unhappy customer into a loyal one. Either way, new and potential customers can see that you care, which goes a long way towards bringing people to your storefront.
By following Google's guidelines for responding to reviews, you can effectively manage your online presence while building trust with potential customers.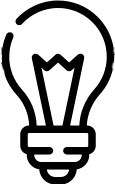 Utilize Google Business Insights
Google My Business Insights is a valuable tool for businesses looking to improve their online presence. By regularly reviewing the data on how customers interact with your business listing, you can gain insights into what is working well and where there is room for improvement. With this information, you can make adjustments to your strategy to maximize visibility and engagement.
Frequently Asked Questions
Is Google my business totally free?
Yes, Google My Business is completely free to use. You can create and manage your business profile on Google without any charges and take advantage of plenty of features such as business information management, customer reviews, and insights for free.
There are paid advertising options available within the platform that add features and/or give deeper insight than what's available for free, but whether you choose to upgrade or not, the basic features to promote your business online work fabulously and won't cost you anything.
How do I set up a Google Business account?
To set up a business profile, go to the Google Business website sign in with your Google account.
Click the "Create a Business Profile" button and set up/enter your business info.
Next is verifying that you are who you say you are. You'll need to verify your business by mail, phone, or email, and depending on which verification type(s) are open to you, this can take anywhere from a few minutes to around a week.
Once youre verified, you can add everything that makes your business what it is, from hours of operation to photos and products, services and promotions
Can I get an account even if I don't have a website for my business yet?
You very much can absolutely create a Google Business Profile without having a website. All you'll need to provide is some basic information like your business name, address, phone number, and working hours on the profile. You can always update your profile with more details once you have a website.
(Have we mentioned, btw, that having a website is one of the best ways to get your name out there to customers? If you're looking for some help or encouragement getting started, let us know!)
Conclusion
A Google Business Profile is a powerful tool that gives your small business a competitive edge.
With access to insights and analytics, not to mention the impressive array of ways to interact with your customers, you can post information, accept an appointment booking, and respond to your customer's review all without leaving your dashboard. All the while tracking how your profile is performing and making data-driven decisions.
If you don't already have a Google Business Profile for your small business, now is the time to get started.