McMinnville Oregon's Best
Imagine, all the benefits of a large agency at more reasonable prices. That's what you get when you work with us!
We're not the cheapest option, but for those who value quality over price, there is no better choice.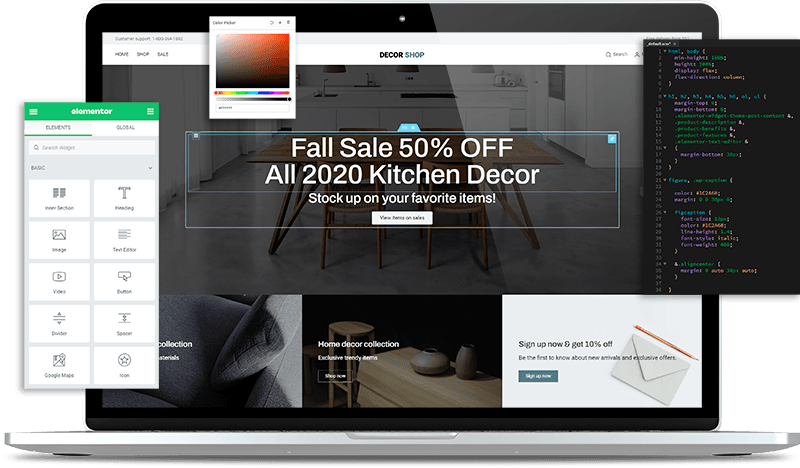 All of our work is 100% custom. Designed in Adobe XD. We don't recycle templates and believe that your brand deserves an original design!
We always start new sites or redesigns with a project survey. You'll share the kind of websites that you like to look at for inspiration. You will also be able to submit fonts, colors, imagery, and text that help represent your brand and how it's telling your story.
Then we create your free mockup.
If you like the mockup and want to partner with us, we can take the design in any direction you want with multiple revisions to get the design exactly how you want it.
As a business, we've been customizing and launching websites since 1995. We have been working with WordPress since it launched in 2003.   Now we specialize in creating custom WordPress websites that are tailored and structured to generate leads and drive sales. We deliver polished responsive websites that look great on different digital devices, and are simple enough to hand off to an internal resource for management.
Search Engine Optimization
As a part of our offer we provide on-page Search Engine Optimization. This means using keywords, and the order of titles, images, media and content on your site to help you appear at the top of Google, Bing, or Yahoo search results for your target keywords. We set you up so that you get results both globally and in location-based results.  This leads to a lot of free organic search engine traffic, to your site, from searches that contain one of your target keywords.
Supercharge your new website or site redesign with digital marketing and social media management. We know how to run ads in Google, Facebook, Instagram, and direct mail that bring visitors to your site and convert them to paying users.
You will have a dedicated project manager who is fully committed to your success and the completion of your site. You'll be able to communicate easily with your PM via your project dashboard, email, or phone to quickly discuss design, provide feedback, or check on progress.
We deliver a free website mockup in 7 days.
No future obligation or cost, guaranteed!
You want a website for your business, or you just want your current site to produce results but you don't know where to start?
We will create a stunning, easy-to-use website that will be an asset to your company's marketing strategy. Your site will be optimized for search engines so it can drive more traffic and sales leads to your business.
Plus, can you really turn down our Free Mockup offer? It's a pretty awesome offer if you ask us.