Today's local, small business highlight is all about plumbing. It's not something we think about much until it stops working, but even the best drainage system needs maintenance and repairs.
Whether you need a leaky pipe patched, all new plumbing fixtures, or even some late hour help controlling plumbing emergencies, these local companies have your back.
1: Up a Creek Plumbing LLC
Serving Salem, Keizer and the surrounding area, Up a Creek Plumbing is a 4 time Angie's List Super Sevice award winner, as well as the Expertise Best Plumber award for Salem, Oregon.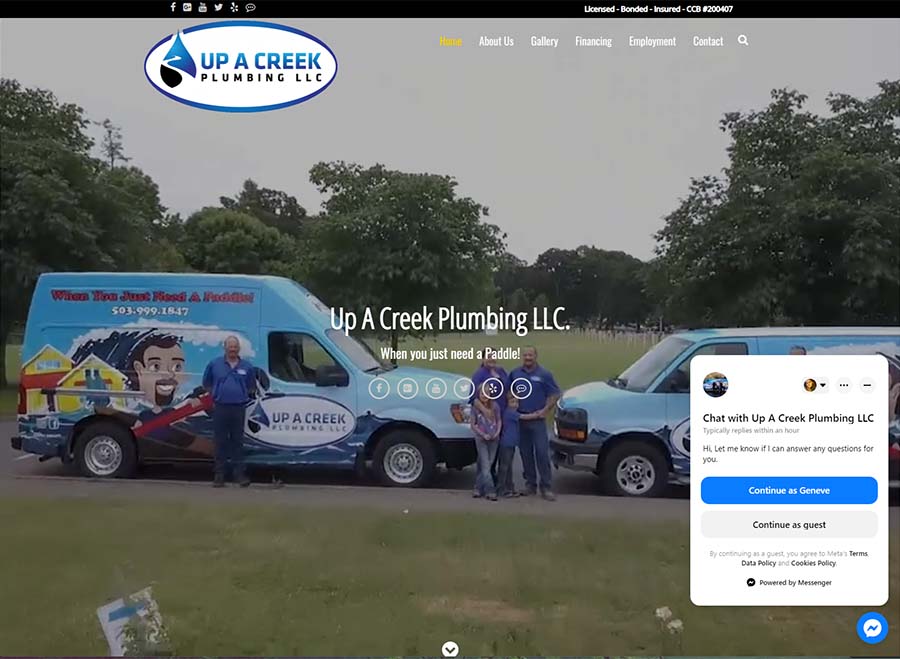 The world's most expensive toilet is worth over $5 million! It's made of solid gold with a specially designed venting system and efficient water supply, and was first showcased in an exhibition in Hong Kong.
2: Mid-Valley Sewer and Drain
Mid-Valley Sewer and Drain is a local, female and Latina-owned plumbing company based in Dayton Oregon. Serving the Willamette Valley area with over 15 years of experience, they offer honest and professional drain cleaning, sewer repairs, and so much more.
https://www.midvalleyseweranddrain.com/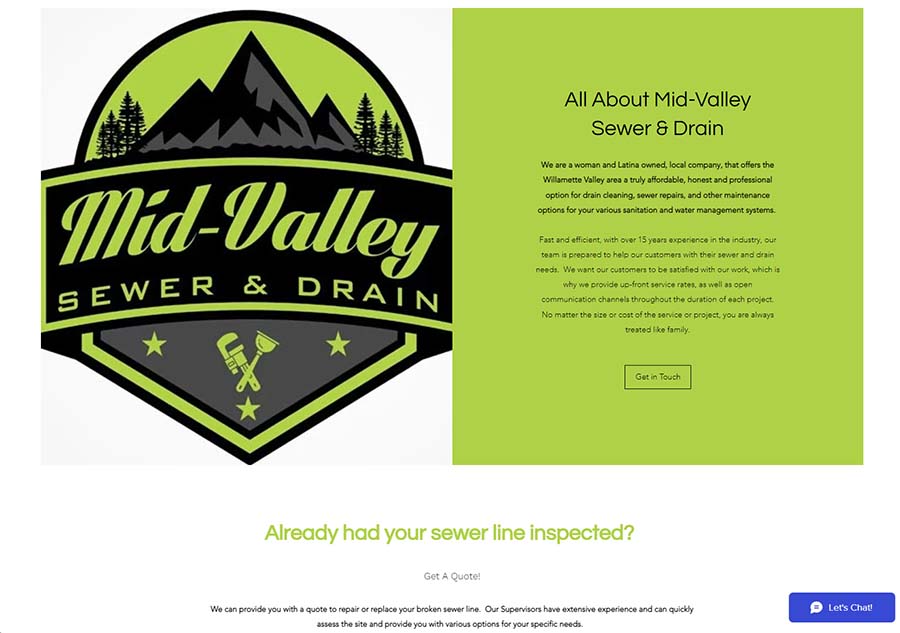 While the crawl space is often the location of various plumbing components, it's also a popular spot for small critters. Home owners need to keep an eye out for potential unwanted guests in this area.
3: Gormley Plumbing and Mechanical
Mastering plumbing problems since 1908, Gormley Plumbing and Mechanical serves all your industrial and residential repair needs in the Yamhill Valley, with locations in Mcminnville, Newberg, Salem and Sherwood.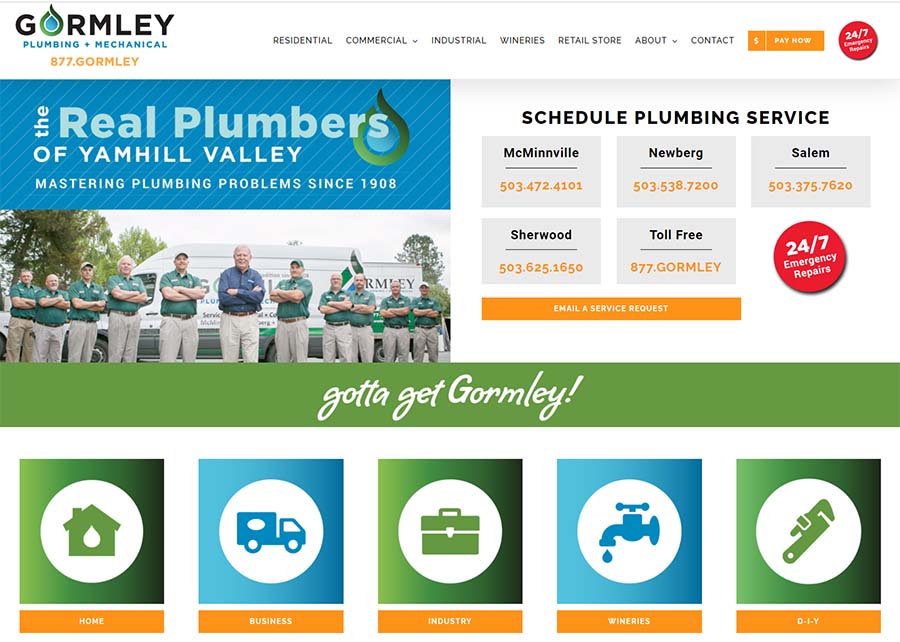 One of the most durable materials used in plumbing, cast iron, withstands the test of time. In New York, for instance, some cast iron drainpipes installed well over a century ago are still functioning today! It's pretty amazing to see how reliable and long-lasting these pipes are, serving the city for generations. It just goes to show the great work done by both plumbers and craftsmen back in the day.
4: Judson's Incorporated
Family run since 1935, Judson's Incorporated offers full-service sales, installations, and repairs of plumbing, electrical, heating, and air conditioning systems, as well as performing residential and commercial repair, remodeling, and new construction work in all trades.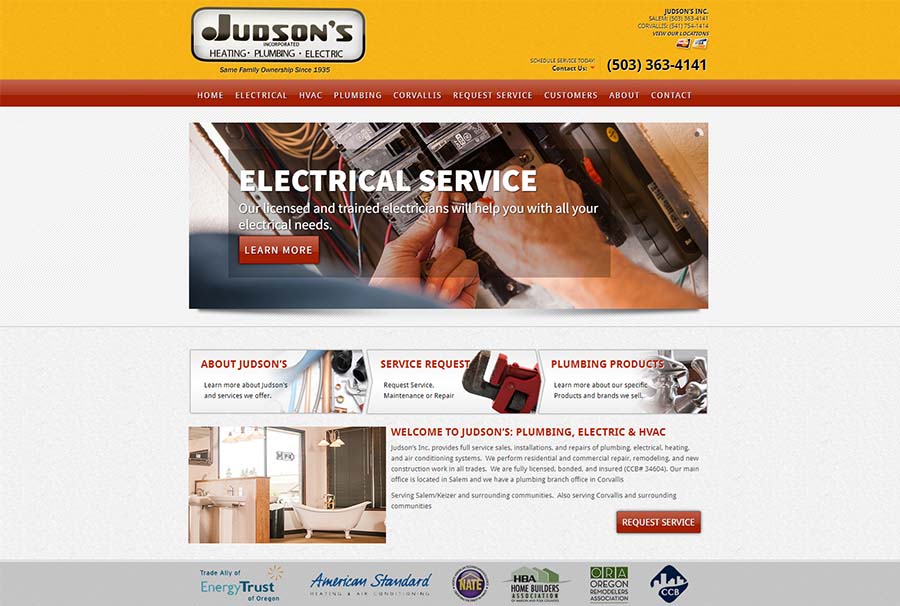 Regularly check for leaks in faucets, pipes, and toilets. Fixing small leaks in your drain pipes promptly can keep your water bill low and prevent costly repairs later on.
5: Beaverton Plumbing Inc.
Locally owned, reliable and experienced, Beaverton Plumbing offers family owned and operated, full-service residential and commercial plumbing in Washington County.
https://www.beavertonplumbing.com/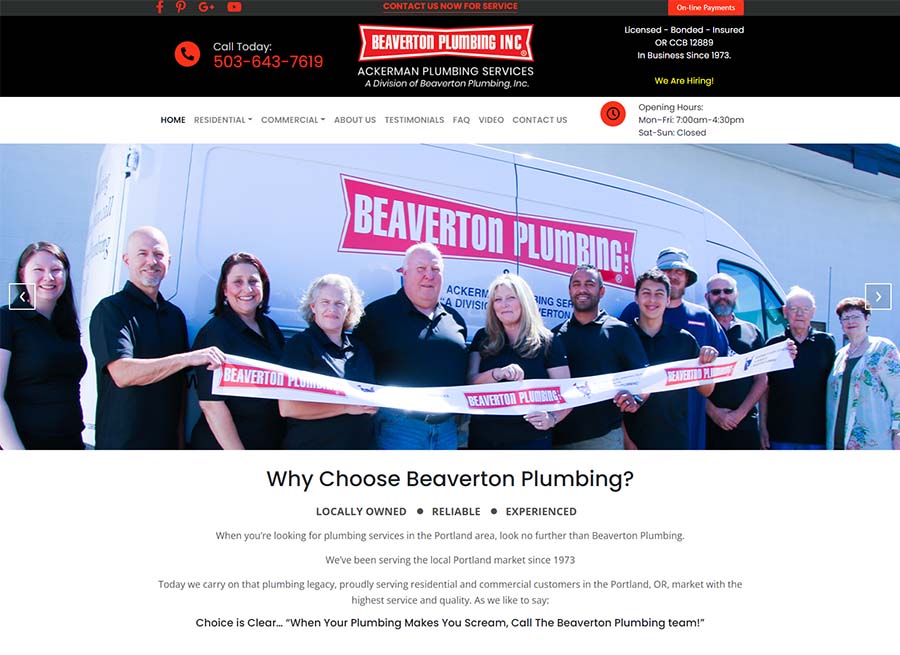 The process of converting underground water into potable (drinkable) water involves various filtration and treatment methods, ensuring a safe supply for our daily needs. Before sewage systems were established, people used to dispose of waste directly into rivers and water bodies, leading to serious health and environmental concerns. The Great Stink of London in 1858 was a severe problem caused by the overwhelming smell of untreated human waste in the River Thames. It led to significant improvements in London's sewer systems!
6: O'Reiley's Drain and Plumbing
With upfront pricing, a commitment to honesty and affordability, and 24-hour emergency response with no additional fees, O'Reiley's Drain and Plumbing serves everywhere from the Portland Metro area to the Oregon coast.
https://www.oreileysplumbinginc.com/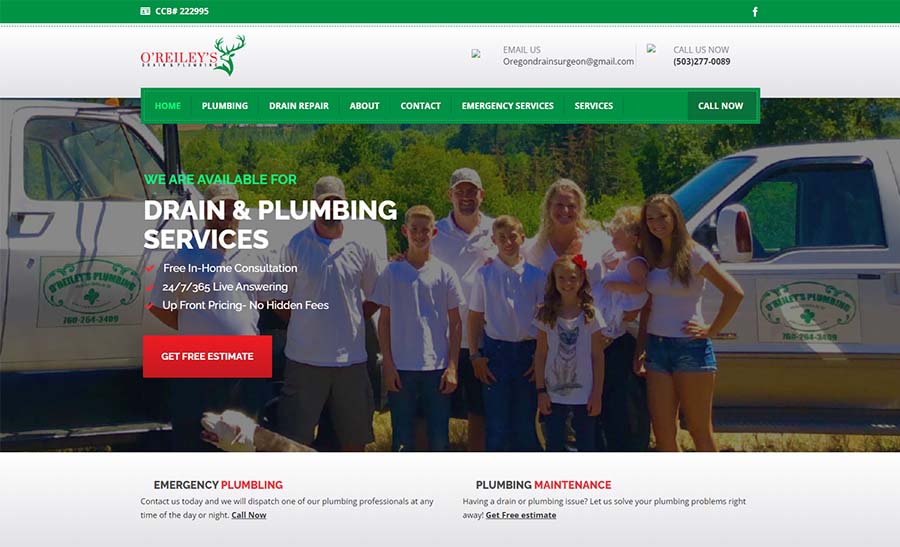 Don't overload your garbage disposal with large food scraps or pour down grease. Instead, it's a good idea to feed it small amounts and run cold water while in use to help keep it running smoothly. It may seem inconvenient, but clogged or unusable kitchen sinks can throw a wrench in your day like nothing else.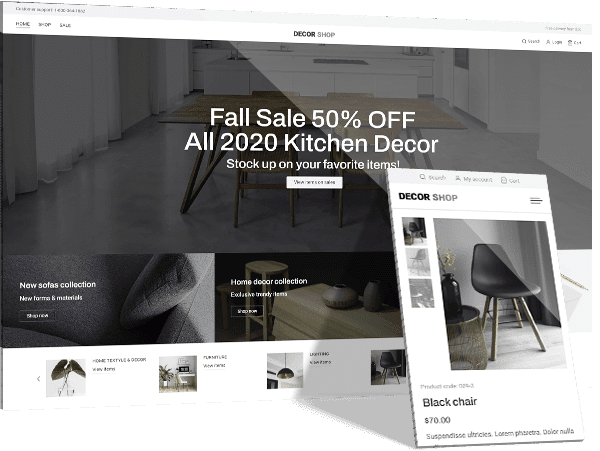 We deliver a free website mockup in 7 days. No future obligation or cost, guaranteed!
7: Brass Monkey Plumbing
With individualized plumbing options, guaranteed upfront pricing, and a 95% recommendation rating, Brass Monkey Plumbing in Newberg Oregon offers everything from simple faucet repair to complete residential remodeling.
https://brassmonkeyplumbing.com/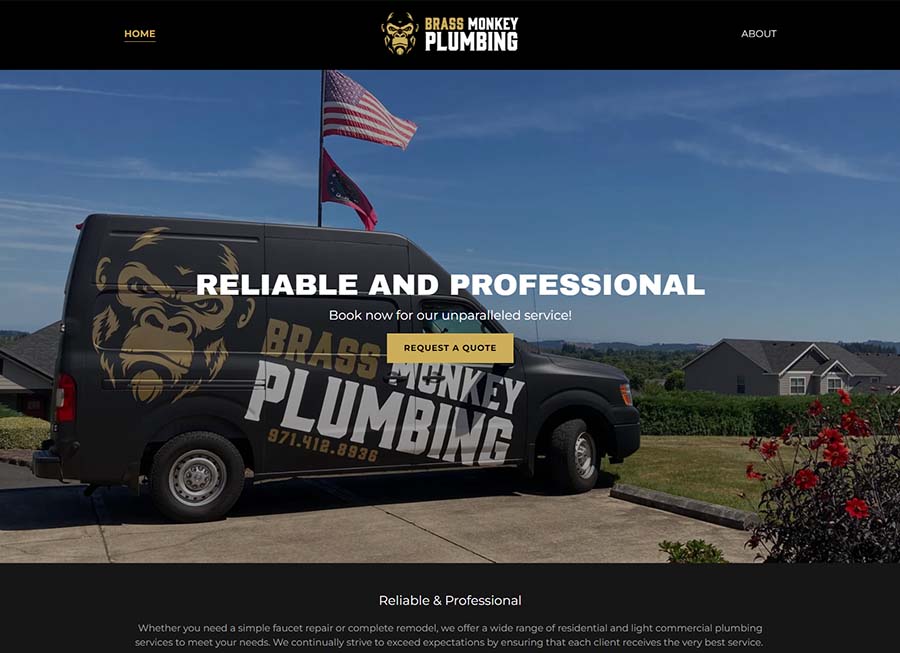 The world's first flushable toilet paper was introduced in the 1800s by Joseph Gayetty. It was sold in flat sheets, and each sheet bore his name as a watermark.
8: Sherwood Plumbing Company
Sherwood Plumbing Company has been offering trustworthy, family-owned plumbing since 2013, with a commitment to quality, affordability, and comprehensive customer service.
https://sherwoodplumbingcompany.com/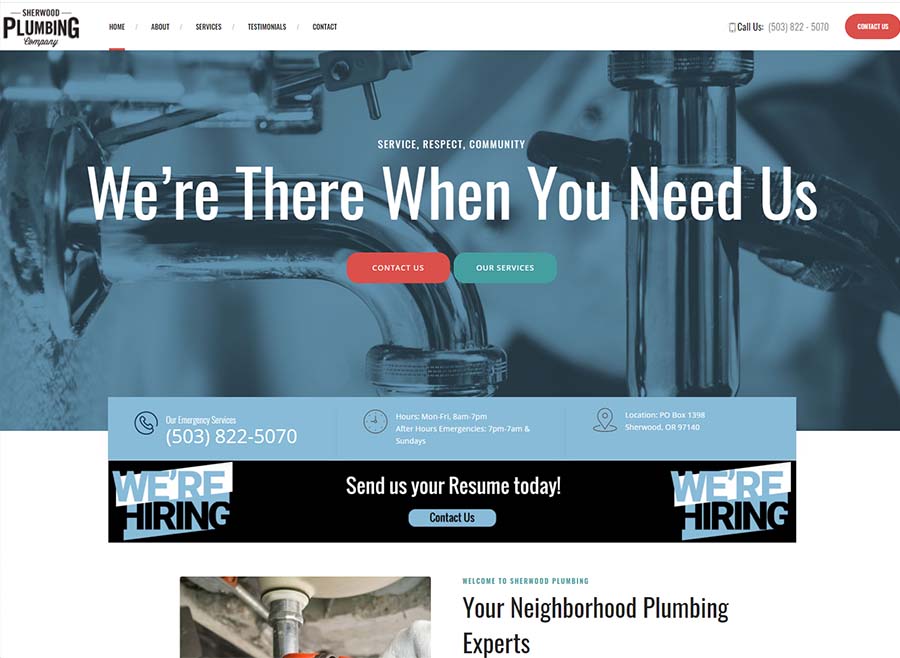 A little knowledge goes a long way: Know the location of your main water shut-off valve. In case of emergencies like a burst pipe, turning off the water quickly can prevent extensive water damage. Insulate hot water lines to conserve energy and maintain hot water temperatures, and know how to shut off your natural gas if you have it.
9: Duck Plumbing
Duck Plumbing has been serving the Portland Metro Area since 2014. Let their Journeyman plumber with 39 years of experience fix everything from a clogged drain to water heater and gas pipe installation with care and commitment.
http://www.wilsonvilleplumbing.com/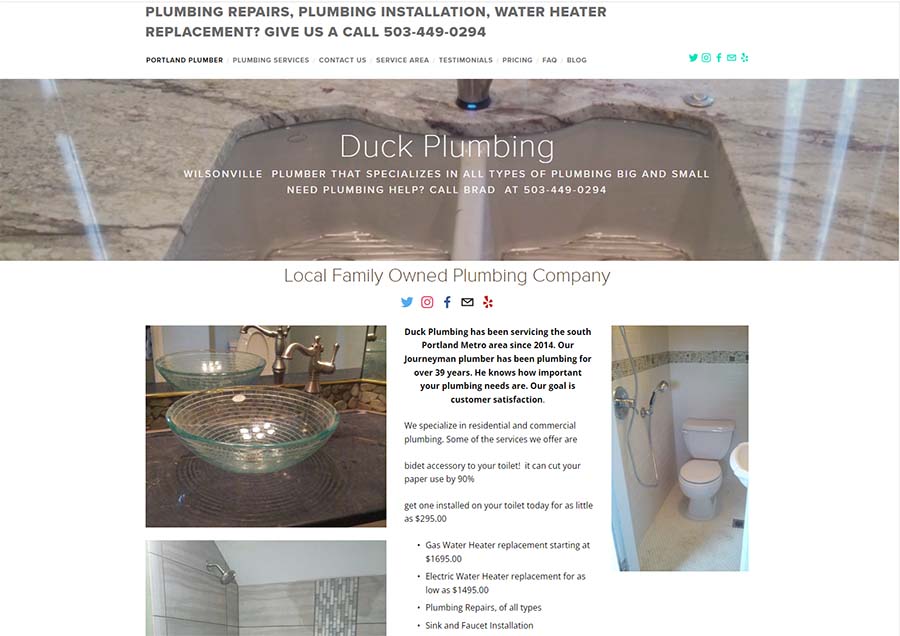 The ancient Romans had advanced plumbing systems, featuring bathtubs and valves, which transported potable water through a network of underground water mains to various locations in their cities. The word "plumbing" actually comes from the Latin word "plumbum," which means "lead." In the past, plumbing pipes were commonly made of lead, though modern plumbing now uses safer materials like copper, stainless steel and polyvinyl chloride (PVC) .
10: Plumbing Services of Milwaukie
Plumbing Services of Milwaukie's plumbers are licensed and trained to provide exceptional plumbing service and the best customer service in Milwaukie Oregon. Whether you're having a small plumbing issue or a large-scale problem, let one of their certified technicians take care of your plumbing needs 24-Hours a day.
http://milwaukieplumber.weebly.com/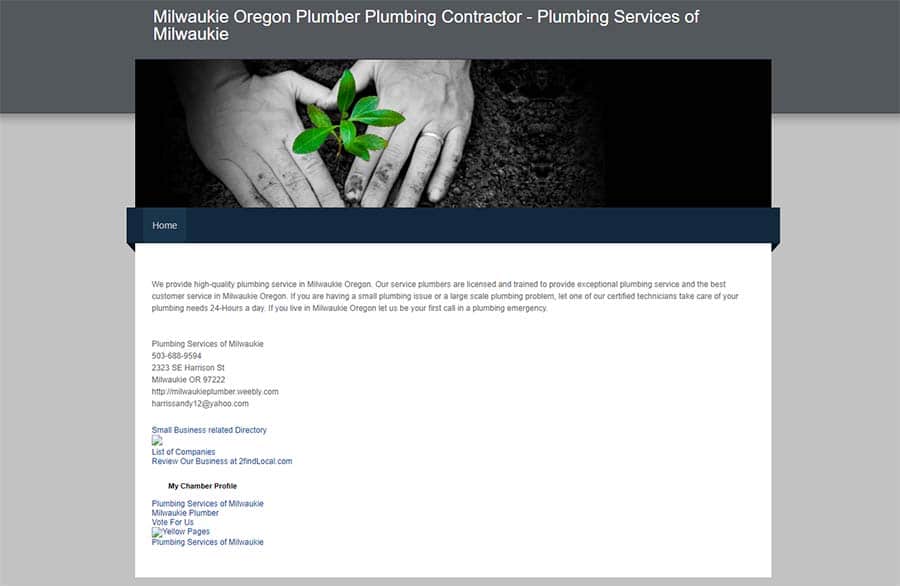 Frequently Asked Questions
What is the best local plumbing service in my area?
The best plumbing service in your area depends on factors such as customer reviews, reputation, response time, and pricing. In Oregon's Willamette Valley, we're a little spoiled for choice when it comes to quality services, but whether you're a local or not, calling around, reading reviews and asking for recommendations from friends and family never fails.
How much does a plumber cost for a new house?
The cost of plumbing for a new house can vary depending on several factors such as the size of the house, complexity of the plumbing system, quality vs price when it comes to materials (pvc (polyvinyl chloride) pipes vs steel pipes, etc. ) and location. In general, the work a plumber will do on a new house includes
Designing the Plumbing System: Assessing the house's layout, water needs, and drainage requirements to create an efficient plumbing plan.
Water Supply Installation: Installing pipes and connections to bring potable water into the house from the main water supply.
Drainage System Setup: Creating a network of drainpipes to safely remove wastewater and sewage from sinks, toilets, and other fixtures.
Ventilation System: Installing vent pipes to ensure proper air circulation within the plumbing system, preventing sewer gas buildup.
Fixture Installation: Mounting and connecting faucets, toilets, bathtubs, showers, sinks, and other plumbing fixtures.
Hot Water System: Setting up a water heater and connecting it to the hot water line to provide heated water for daily use.
Water Pressure Regulation: Installing pressure regulators to ensure consistent and safe water flow throughout the house.
Testing and Inspection: Conducting tests to check for leaks, blockages, and proper functioning of all plumbing components.
Pipe Insulation: Insulating pipes in colder climates to prevent freezing during winter months.
Compliance and Permits: Ensuring the plumbing system meets local building codes and obtaining necessary permits for the installation
On average, homeowners can expect to spend between $4,500 and $10,000 for a complete plumbing installation in a new house.
Why should I use an expert plumbing company instead of just doing it DIY?
Using an expert plumbing company instead of relying on Home Depot or Lowe's has several advantages. Firstly, professional plumbers have the knowledge and expertise to accurately diagnose and solve plumbing issues. They are trained to handle complex problems and can provide long-term solutions.
Secondly, expert plumbing companies have access to specialized tools and equipment that may not be available at retail stores. This allows them to efficiently and effectively complete plumbing repairs or installations.
Reputable plumbing companies also offer warranties on their work, providing peace of mind to homeowners and commercial property managers alike.
Disclaimer: The information contained in these blog articles represents the views and opinions of the individual writers, and do not necessarily reflect the views of CodeDesign or the featured businesses. Opinions are based upon information they consider reliable, but neither Codedesign nor the companies which are featured guarantee its completeness or accuracy, and it should not be relied upon as such. We take all information used for promotional purposes directly from the featured website. This information is accurate, to the best of our knowledge, at the time of publication. We take no responsibility for any changes made thereafter, and It's always best to visit the featured websites directly to ensure current and up-to-date information.