Today's local, small business highlight is all about plumbing. Whether you need a leaky pipe patched, a full bathroom or kitchen installation, or some late hour emergency help, these companies have your back.
1: Up a Creek Plumbing LLC
Serving Salem, Keizer and the surrounding area, Up a Creek Plumbing is a 4 time Angie's List Super Sevice award winner, as well as the Expertise Best Plumber award for Salem, Oregon.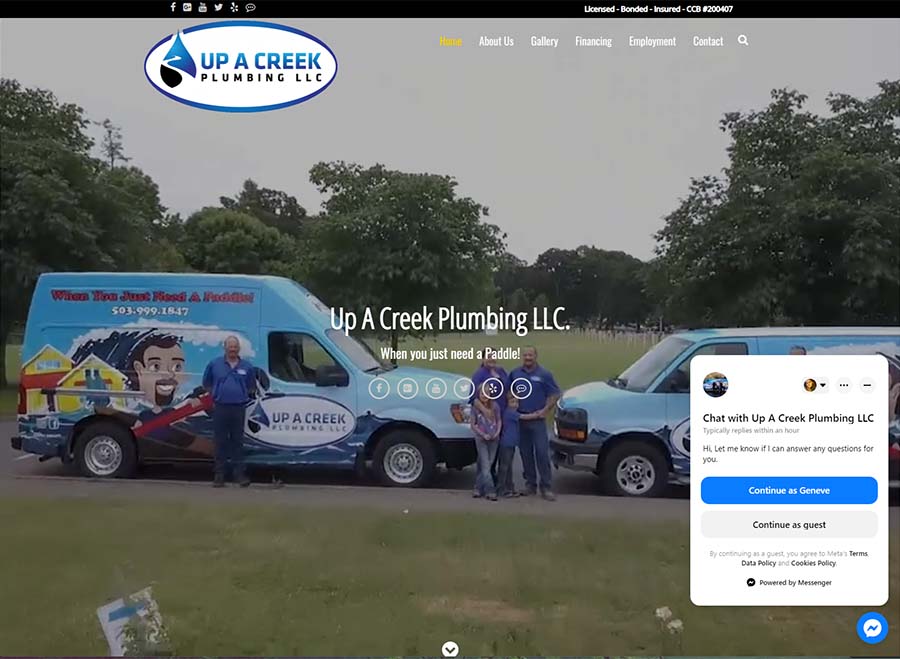 2: Mid-Valley Sewer and Drain
Mid-Valley Sewer and Drain is a local, female and Latina-owned plumbing company based in Dayton Oregon. Serving the Willamette Valley area with over 15 years of experience, they offer honest and professional drain cleaning, sewer repairs, and so much more.
https://www.midvalleyseweranddrain.com/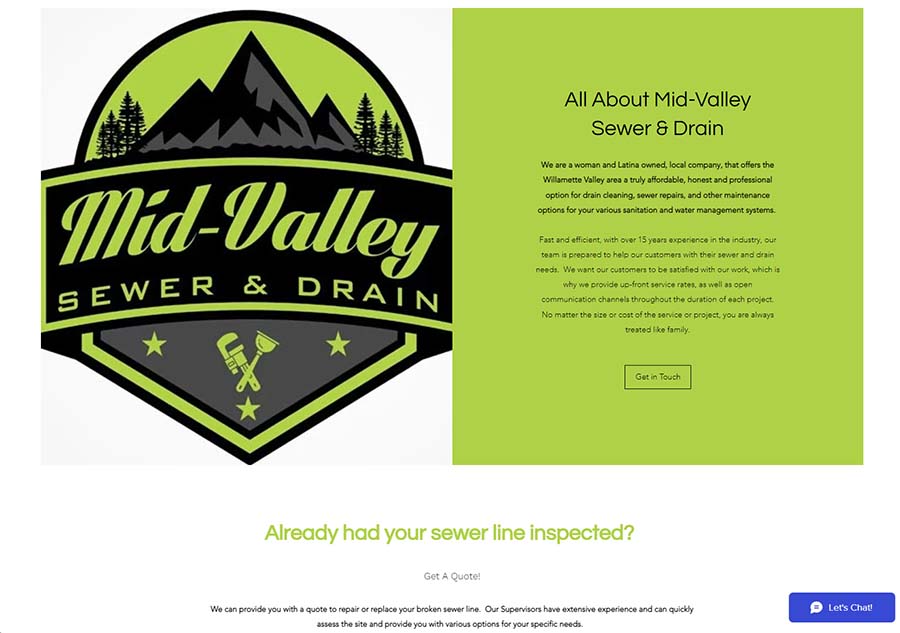 3: Gormley Plumbing and Mechanical
Mastering plumbing problems since 1908, Gormley Plumbing and Mechanical serves all your industrial and residential repair needs in the Yamhill Valley, with locations in Mcminnville, Newberg, Salem and Sherwood.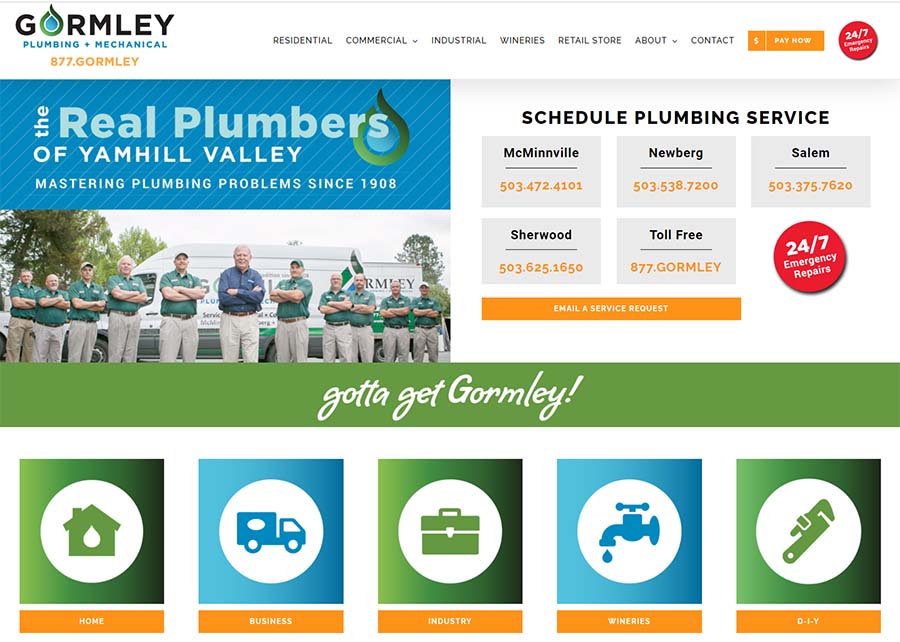 4: Judson's Incorporated
Family run since 1935, Judson's Incorporated offers full-service sales, installations, and repairs of plumbing, electrical, heating, and air conditioning systems, as well as performing residential and commercial repair, remodeling, and new construction work in all trades.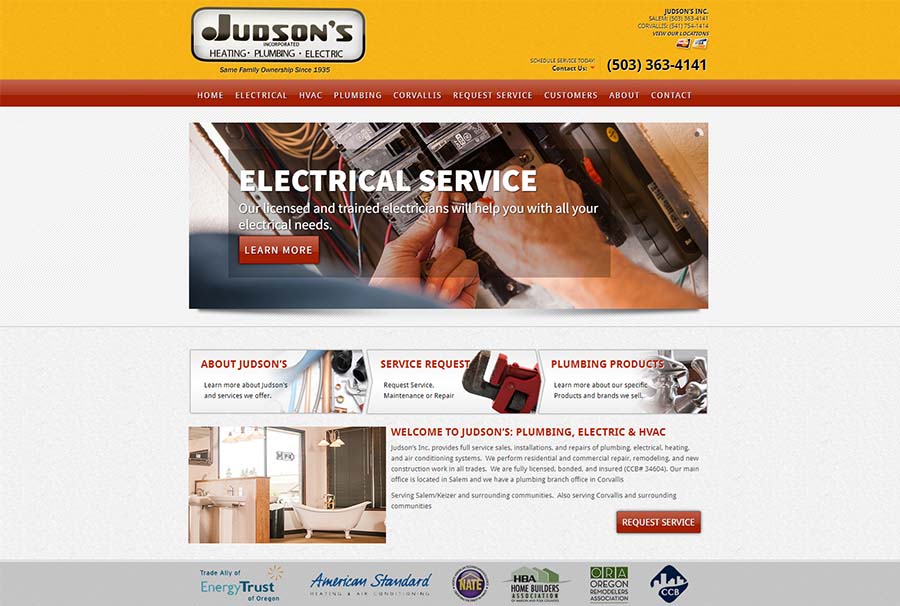 5: Beaverton Plumbing Inc.
Locally owned, reliable and experienced, Beaverton Plumbing offers family owned and operated, full-service residential and commercial plumbing in Washington County.
https://www.beavertonplumbing.com/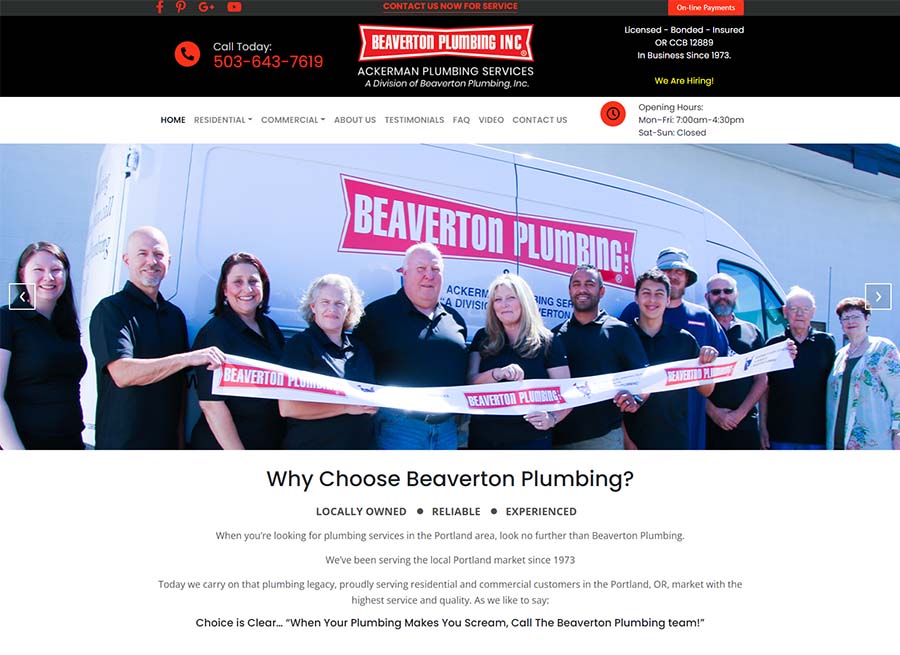 6: O'Reiley's Drain and Plumbing
With upfront pricing, a commitment to honesty and affordability, and 24-hour emergency response with no additional fees, O'Reiley's Drain and Plumbing serves everywhere from the Portland Metro area to the Oregon coast.
https://www.oreileysplumbinginc.com/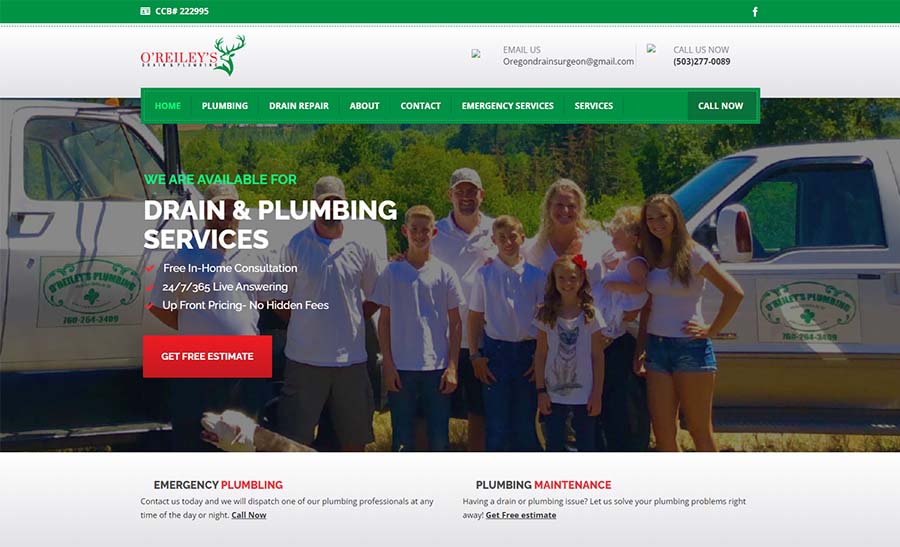 7: Brass Monkey Plumbing
With individualized plumbing options, guaranteed upfront pricing, and a 95% recommendation rating, Brass Monkey Plumbing in Newberg Oregon offers everything from simple faucet repair to complete residential remodeling.
https://brassmonkeyplumbing.com/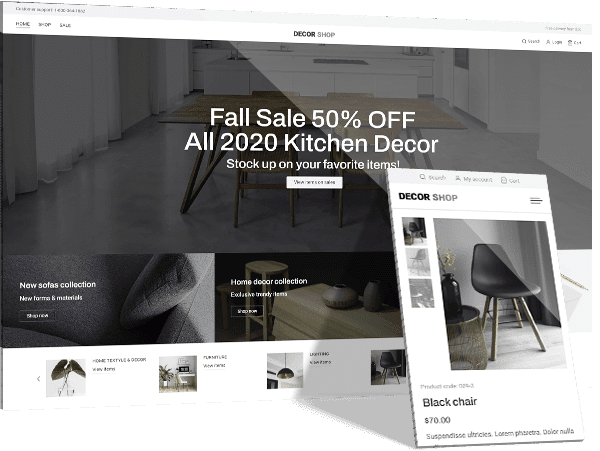 We deliver a free website mockup in 7 days. No future obligation or cost, guaranteed!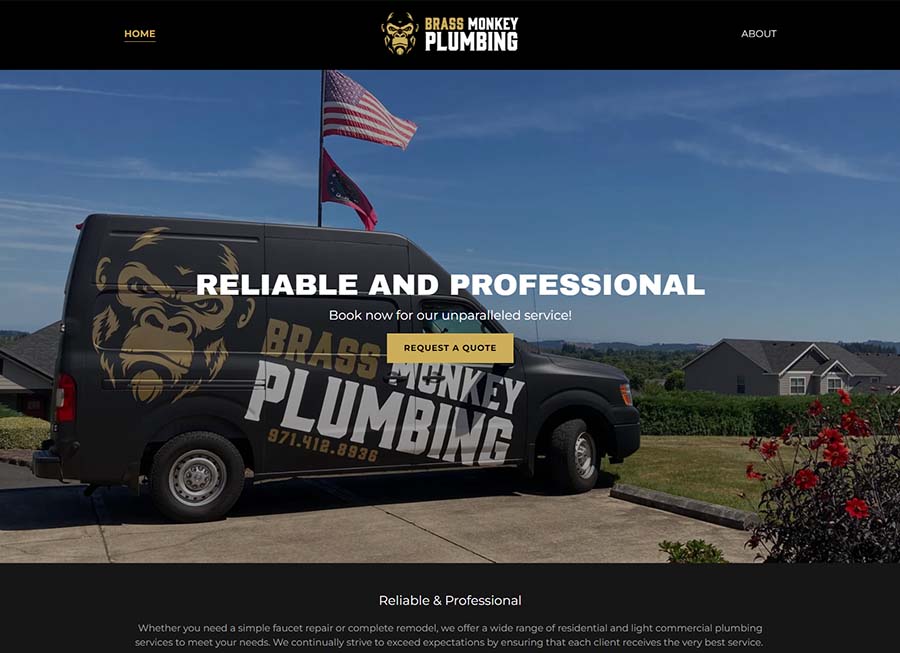 8: Sherwood Plumbing Company
Sherwood Plumbing Company has been offering trustworthy, family-owned plumbing since 2013, with a commitment to quality, affordability, and comprehensive customer service.
https://sherwoodplumbingcompany.com/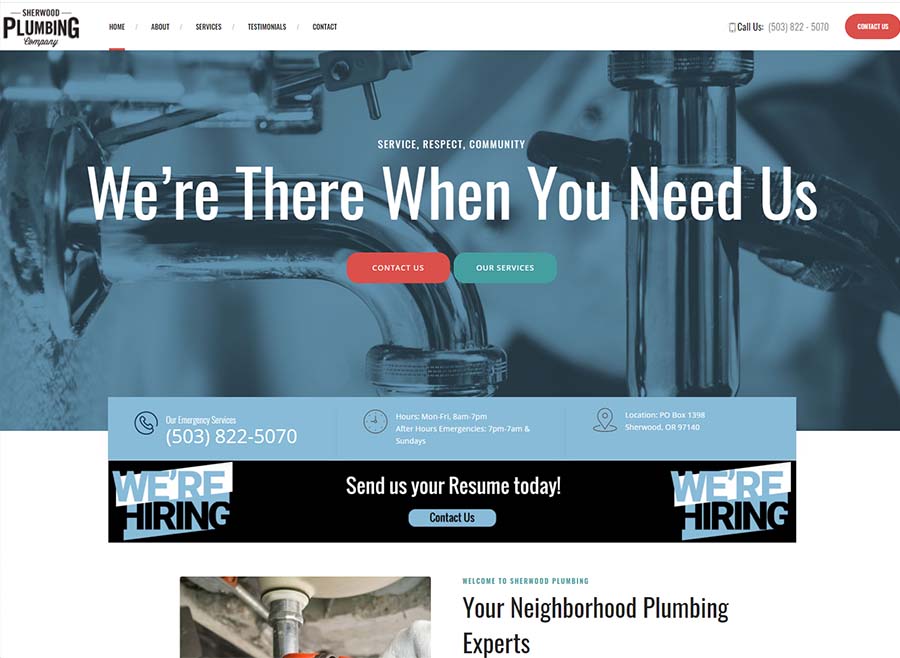 9: Duck Plumbing
Duck Plumbing has been serving the Portland Metro Area since 2014. Let their Journeyman plumber with 39 years of experience fix everything from a clogged drain to water heater and gas pipe installation with care and commitment.
http://www.wilsonvilleplumbing.com/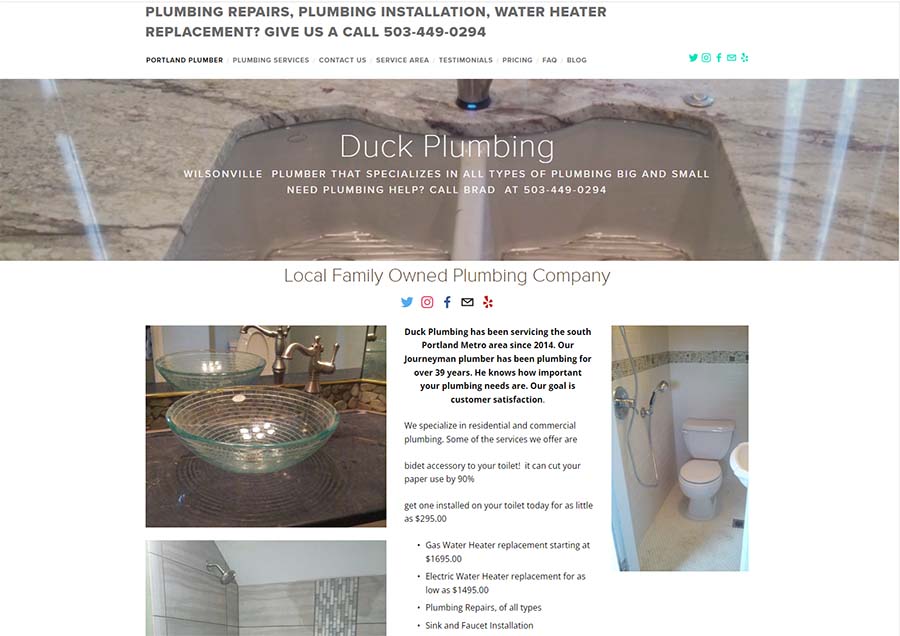 10: Plumbing Services of Milwaukie
Plumbing Services of Milwaukie's plumbers are licensed and trained to provide exceptional plumbing service and the best customer service in Milwaukie Oregon. Whether you're having a small plumbing issue or a large-scale problem, let one of their certified technicians take care of your plumbing needs 24-Hours a day.
http://milwaukieplumber.weebly.com/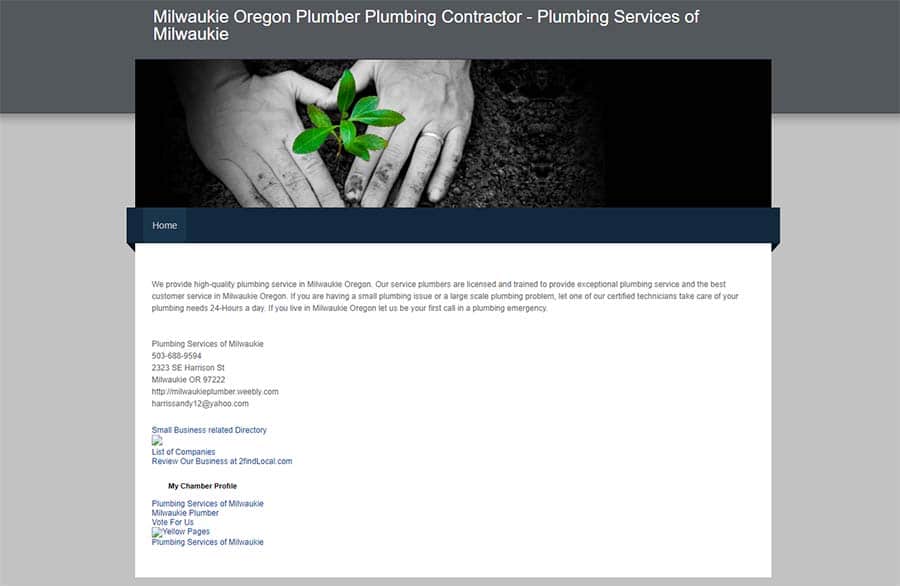 Disclaimer: The information contained in these blog articles represents the views and opinions of the individual writers, and do not necessarily reflect the views of CodeDesign or the featured businesses. Opinions are based upon information they consider reliable, but neither Codedesign nor the companies which are featured guarantee its completeness or accuracy, and it should not be relied upon as such. We take all information used for promotional purposes directly from the featured website. This information is accurate, to the best of our knowledge, at the time of publication. We take no responsibility for any changes made thereafter, and It's always best to visit the featured websites directly to ensure current and up-to-date information.