With so much to think about when it comes to designing a website, tackling data and marketing trends can seem overwhelming, or like a job for another time. At CodeDesign, though, we believe that good design includes putting tools in place from the beginning that help your business grow and flourish long term.
"Information is the oil of the 21st century, and analytics is the combustion engine." ~ Peter Sondergaard, Senior Vice President and Global Head of Research at Gartner, Inc.
A Few Ways User Data and Statistics Can Help You

Social media profiles
In our last article, Tips for Running a Great Social Media Campaign, we discussed the pros and cons of marketing on as many social media platforms as possible versus focussing on just a core few. That question is (informed greatly by answering questions like) what your business is, who your core customers are, and where they tend to gather.

Buying Trends
Boring questions get boring answers. Why buying trends are an important thing to watch is a bit self-evident, but dig deep and give it some thought. Do certain products sit in your customers' shopping carts long-term, or do they make the purchase right away? Do you have a blog article that leads customers to a certain product? Stay on top of browsing and buying trends in your own customers, not just overall.

Competition
No one wants to miss out on the latest trends, and nothing is more frustrating than pouring resources into development only for your competition to get there first. Whether you're studying the tried and true methods that work for your competitors or hoping to get the edge in sales, analytics will help you keep up with the competition.
Challenges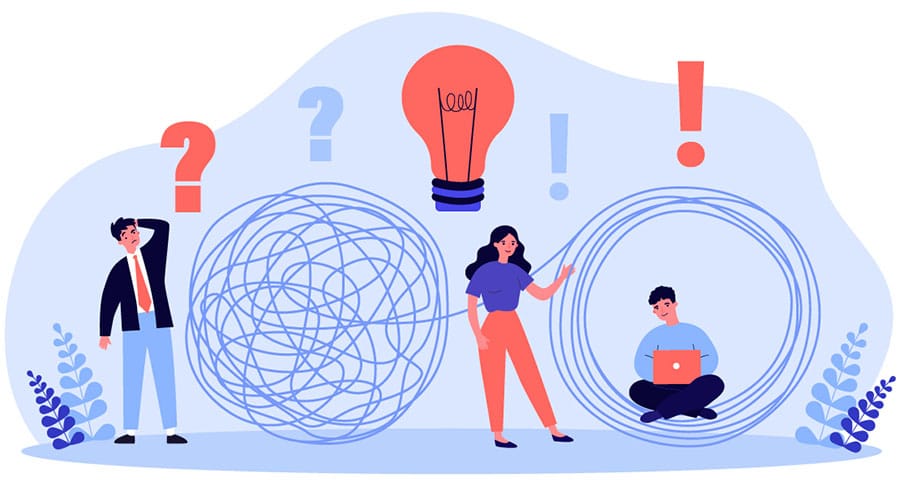 There are two ways to collect information, passively or actively. Actively collecting information is going to a human and asking them questions, while passive information gathering is done without the person even necessarily knowing that their data is being collected.
Active data collection is relatively time-consuming and expensive, as people generally expect to be compensated for things like surveys, and the people who feel motivated to share information for free are often strongly motivated outliers. At the same time, things like contact and feedback forms can be incredibly powerful if used correctly.
Passive data collection is often free or much cheaper but lacks any sort of context to the information collected. Things like page views, click tracking, and other observational tools typically make up the bulk of data taken in by a website, and keeping a clean flow from page to page or click-to-click is extremely important in making sense of it all.
Plenty of data, unreliable quality
In the digital age, information can be collected with every click and keystroke. The question is, is any of that data useful? Or rather, are you collecting useful data?
Are visitors leaving your site at a certain point because they lost interest, or are new subscribers just being directed to a "Thank You" page on a different domain? A simple visit counter isn't going to check in with a user about what their thoughts were when they behaved in a certain way, so it's our job to make better tools or ask them directly.
"Data is like garbage. You'd better know what you are going to do with it before you collect it." ~ Mark Twain
Designing With Analytics in Mind

Stick to one domain
If you know anything about SEO, you already know how terrible an idea spreading your content between multiple domains is for your search rankings. If you want to separate types of content, make sure to do it as a directory or subdomain.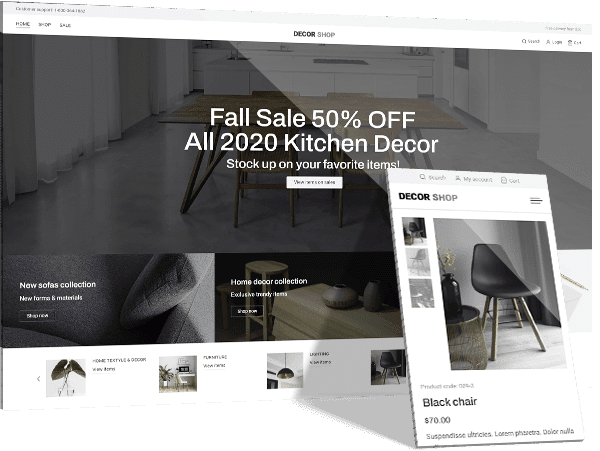 We deliver a free website mockup in 7 days. No future obligation or cost, guaranteed!
A page for each topic
Many web designers are drawn to fancy elements like expandable content areas, tabs, and scroll links. As nice as they look visually, though, they're terrible for click tracking. By default, analytics only tracks page views, recording when a user moves from page to page. Make sure you keep your content separated by topic to make the most of your analytics, or get fancy and set up event tracking to record things like button clicks within a page.

Embrace the contact form…
Many web designers skip contact form entirely these days. Email links look cleaner, take up less space on the page, and don't require as much commitment from the user right away.
But beyond the spam filtering powers of a good form, think about how much data you're giving up. Contact form data can ask specific questions, is trackable in analytics, can be stored in a database and so much more. This is a great example of making the jump from passive to active data collection.

… But don't be greedy
A greedy form is a form that asks your visitors for more information than they feel comfortable providing. A general rule of thumb is that the more fields you have, the fewer people will fill it out. Instead, stick to a few relevant fields and collect the minimum amount of information needed to follow up with them later. You can always ask further questions when you follow up with them.
Looking at Outside Data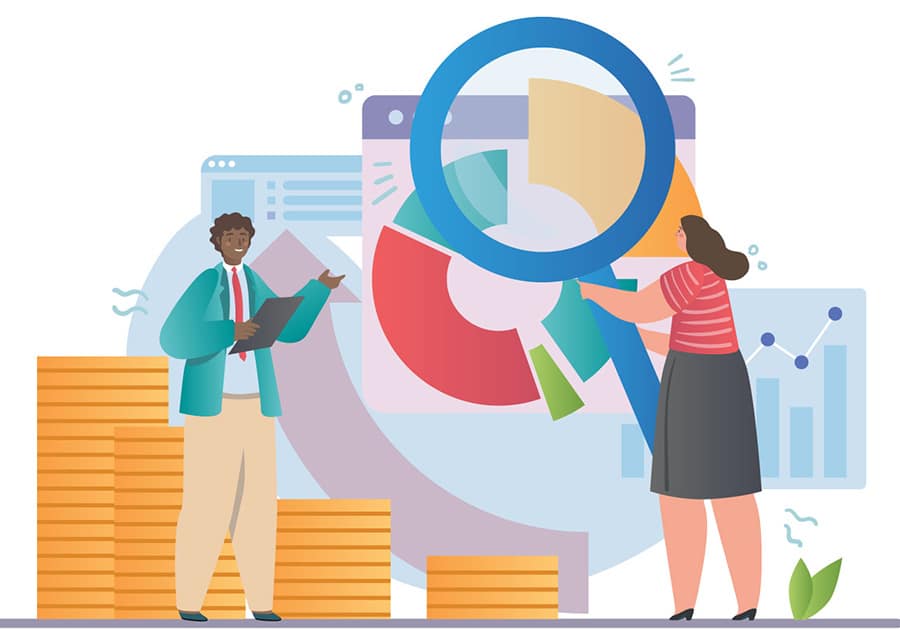 Offsite Analytics involves monitoring activity anywhere outside an organization's own website. These are tools to help you see the bigger picture, and ultimately how your site ranks against the competition.
There are plenty of options here, from buying anonymous user data from an Internet Service Provider to paid survey research, as well as more unconventional free options like mining from USDA data sets. The information is out there for the parsing.
Final Thoughts
"Data science is all about asking interesting questions based on the data you have—or often the data you don't have." ~ Sarah Jarvis, Director of Applied Machine Learning and Data Science at Secondmind
In the end, very few of us are statisticians. The best advice we can give is to figure out what your questions are and make analytics a design focus from the beginning. If you'd rather skip the headache of DIYing it, hire a trustworthy and experienced designer whose portfolio shows their clear SEO and data wrangling chops.
Here at CodeDesign, we have 30+ years of experience designing beautiful, functional websites. Let our designers show you what can be accomplished when you combine great design with technical know-how, search engine optimization, and the best analytics for your unique needs.